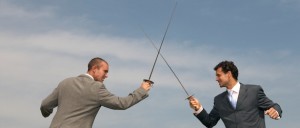 CFOs are frustrated with "excessive IT costs" and limited insights into their business despite IT investments, acccording to joint research from Oxford Economics and consulting firm AlixPartners.
The two organisations initially brought in CFO Research to survey senior finance executives at large and mid-size North American companies to examine their views on the value of their investments in IT.
Recently they added a further 50 CFOs across four European countries, including the UK, to the research. They found that senior finance executives across both continents were frustated about the same aspects of IT investment.
The research sought to determine how finance teams gain insight into their companies' spending on IT, measure the return on their IT investments and perceive the business benefits their IT systems provide.
When it came to the survey, the researchers looked at IT in two different ways – 'keep it running' versus 'improve the business' IT costs.
'Keep it running' IT simply refers to the technology needed to run a business, and improve the business IT refers to discretionary IT projects that seek to improve or add to the systems and processes a company currently uses.
The survey results from the European CFOs echoed those from North American CFOs. In North America 95 percent of companies said they would "meaningfully benefit" from tying financial returns to IT investments.
In addition, 71 percent of companies wanted access to "more robust business information", considering their investments in IT.
But 66 percent gave their companies "low grades" for measuring financial gains from 'improve the business' IT projects. And 50 percent of respondents said their IT budget is "weighted too heavily" towards keep it running IT.
In Europe, it was also revealed that keep it running IT projects continue to consume nearly three-quarters of all IT spending, suggesting a "disconnect" between "what finance executives want from IT growth enablement and what they are actually gaining", said Oxford Economics.