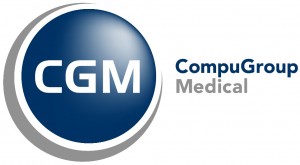 Health IT company CGM Tepe International has announced it is in the process of merging with another Turkish subsidiary of CGM (CompuGroup Medical) called CGM Türkiye, which provides Health Payer Services and Information Systems (HPSIS division).
CGM Tepe International's aim is to offer a broader and more comprehensive range of products to meet business needs of all the stakeholders in the health sector. The company said this development will provide a wider range of e-health services that match the specific needs of healthcare companies in Saudi Arabia. The new company CGM will extend the initial long-term growth plans in KSA and is expected to further increase its share in the Saudi healthcare market.
The company will operate in Turkey and the Middle East under two separate divisions. The business unit "HIS" (Hospital Information Systems) will benefit from sustained innovation of CGMs global portfolio and HIS-know-how in this area. The second business unit is "HPSIS" (Health Payer Services and Information Systems), and it is set to further its expansion and successful business.
The merger of companies will be a gradual process. Completion of the process will first take place in Turkey by July 2012, followed by Saudi Arabia, with no disruption to existing services.
"This merger will enhance our ability to cater to the growing demand for more advanced and comprehensive healthcare facilities and technologies in the Kingdom. CGM is set to combine both companies' resources and distribution network to create a more convenient gateway for healthcare companies to access e-health technologies and services, and enable them achieve low TCO," said Mehmet Bilginsoy, CEO at CGM Tepe International.
"Moreover, this strategic partnership will support the ongoing modernisation of KSA's healthcare sector and ultimately help citizens and residents enjoy premium-quality and cost-effective healthcare services," he added.
CGM Tepe International is primarily a healthcare IT company focusing on e-Health, medical informatics and healthcare services' connectivity with various products such as Hospital Information System (HIS), Laboratory Information System (LIS), Radiology Information System (RIS), Cardiology Information System (CIS), Oncology Information System (OIS), Physician order entry and Result Management (POERM), HR Solutions, Electronic Claim Processing, etc.
It is the only subsidiary of CompuGroup Medical, an e-health company with offices in 19 countries. The company's software services support all parties of the healthcare system and cater to a global customer base of over 385,000 doctors, dentists, hospitals, pharmacies and networks as well as other service providers.