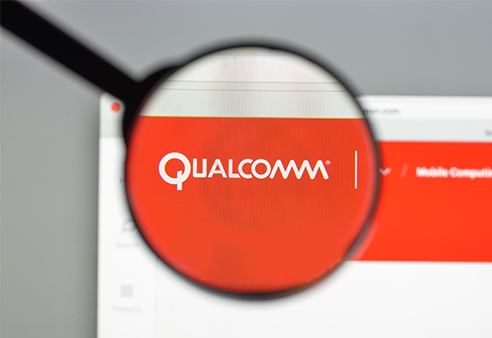 China has expressed regret over Qualcomm's decision to scrap a $44 billion takeover of NXP Semiconductors, an apparent attempt to avoid blame after regulators failed to rule on what would have been the largest chip acquisition in history, Bloomberg has reported.
The takeover fell apart as tensions between China and the U.S. escalated and local regulators held off on clearing the deal – months after every other relevant jurisdiction in the world had green-lit the bid.
On Friday, the State Administration for Market Regulation said it had given Qualcomm feedback on the deal but the company failed to address its concerns. The Chinese agency added it was extending its review, despite declarations from both Qualcomm and NXP that the deal was dead.
The abortive takeover became the highest-profile victim of a dispute between the world's two largest economies about their ballooning trade imbalance, a spat fueled by concerns about China's ascendancy. By allowing Qualcomm's deal to run itself out, Beijing is flexing its economic muscles while retaining negotiating power with a Trump administration that's threatened to slap tariffs on virtually all Chinese goods.
While Beijing has denied that its review had anything to do with the trade spat, Qualcomm CEO Steve Mollenkopf said "there were probably bigger forces at play here than just us."
The U.S. company referred questions about the latest Chinese comments back to a statement it made Thursday, which said the acquisition had been terminated.
"It allows them to say, listen, we're blameless on this, you guys have to make other concessions," Stone Fish told Bloomberg Television.
Chinese regulators said Friday their deadline for a Qualcomm review is 15thAugust, with an extended deadline of 14thOctober. The agency added it still hopes to find solutions for the deal. The country's approval was needed because it's the world's single largest consumer of semiconductors and automobiles, markets in which both Qualcomm and NXP are important operators.