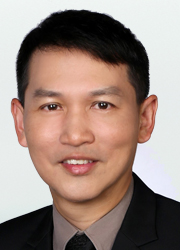 Broadband and hybrid WAN solutions provider Silver Peak has announced a formal partnership with China Telecom Shanghai Ideal Information Industry (Group) to deliver fully-managed SD-WAN services based on Silver Peak Unity EdgeConnect and Unity Boost to multinational enterprises.
China Telecom Shanghai Ideal Information Industry (Group) will partner with Westcon-Comstor to offer fulfilment and integration services of the underlying Silver Peak EdgeConnect SD-WAN solution. Utilising the EdgeConnect RESTful API, Westcon-Comstor has fully integrated EdgeConnect into the CT NetCare unified customer network monitoring and management platform. This enables China Telecom to offer real-time and proactive managed SD-WAN service monitoring and management to existing and new clients.
"We are excited to partner with one of the world's largest service providers, China Telecom, to bring fully managed tiered SD-WAN services to multi-national enterprises that are struggling with management challenges associated with cost effective global connectivity while maintaining WAN performance and security," said Shayne Stubbs, vice president service provider and cloud, Silver Peak. "With Westcon-Comstor at the ready to provide turnkey fulfillment and integration services along with a strong in-country presence in China we are confident that we can deliver unprecedented levels of flexibility and value to our joint customers."
According to the vendor, the new managed SD-WAN services enable China Telecom to cost effectively address the international connectivity, performance and security requirements for multinationals based in the PRC (People's Republic of China) seeking to expand out of region. It also enables China Telecom to attract new multinational clients seeking to expand into and across the PRC.
China Telecom said it evaluated a range of SD-WAN solutions and selected EdgeConnect based on the completeness of its advanced features and capabilities – all integrated into a single-device solution, with the added extensibility and seamless integration with the China Telecom NetCare monitoring and management platform. An additional advantage of the Silver Peak SD-WAN solution is that it enables China Telecom to offer tiered managed SD-WAN services, including SLA-based performance for on premise and cloud-hosted applications. With the Unity Orchestrator multi-tenant orchestration integrated into CT NetCare, China Telecom will have the ability to centrally manage and optimise network and application performance across a complete range of enterprise use cases for existing and new clients.
The Silver Peak partnership and EdgeConnect SD-WAN solution provide China Telecom with the expanded global network reach it requires to serve multinational clients with cost effective connectivity, leveraging commodity broadband, while meeting each clients' unique application Service Level Agreements (SLAs). The partnership enables China Telecom to extend network reach to multi-national corporations around the globe, deliver tiered WAN optimisation services with Unity Boost, provide SaaS optimisation to maintain consistent cloud application performance, assure secure WAN connectivity with best-in-class security alliances, support a broad range of enterprise use cases and offer complete integration with its NetCare network management platform.
"We are pleased to add managed SD-WAN services to our market leading WAN services portfolio," said Cao Zheng, manager of network management expert business department, China Telecom Shanghai Ideal Information Industry (Group). "By partnering with the industry leader Silver Peak, we can accelerate growth and expand our customer base by offering cost effective global WAN connectivity to our existing Chinese multinational clients and attract new multinational clients that seek low-cost WAN connectivity across their sites in China. Add to this the integration of EdgeConnect into our NetCare platform and we can proactively monitor and manage each client's SD-WAN service to deliver an exceptional customer support experience."
"We're partnering with two industry leaders, Silver Peak and China Telecom to bring managed SD-WAN services to our joint clients across China and around the world," said Wilson Ho, managing director, Westcon-Comstor, Asia. "In addition to fulfilment and integration services we will provide an in-country Silver Peak presence and the local expertise to expedite managed SD-WAN service deployments to quickly bring the full power of SD-WAN to our existing and new joint multi-national clients."