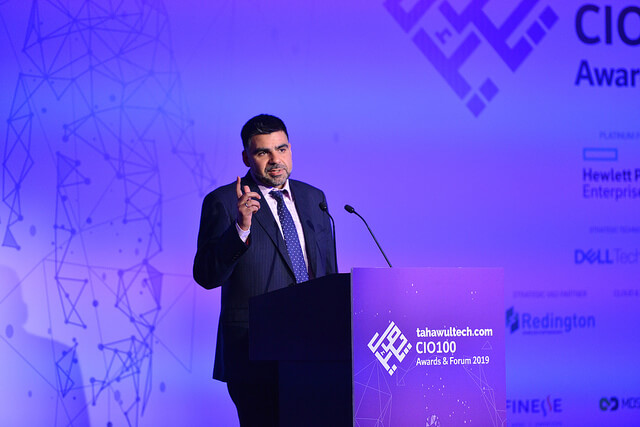 Blockchain technology was expected to find its place in the market in 2018, however it didn't really take off as industry leaders predicted. There are a number of reasons behind this, according to Adam Lalani, group head of IT, Tristar, which is a fully integrated liquid logistics solutions provider to petroleum, chemical and petrochemical industries.
At CIO 100 Awards and Forum, which took place at Habtoor Grand Hotel in Dubai, Lalani, shared the challenges on why we haven't seen too many blockchain implementations and delved into its market opportunities.
Tristar is also the first logistics organisation in the region to have a full blockchain logistics implementation in the GCC, making Lalani an authority on the subject.
Blockchain was on everyone's minds in the beginning of 2018 and yet only few are working on the technology today. Lalani explained that there are several reasons behind this.
"Centralisation of cryptocurrencies, massive skills gap and lack of knowledge are all attributing factors. We were fortunate to have the right resources when we did the implementation. However, often that is not the case."
He said that while there are people who offer blockchain solutions and related PoCs, they are often the kind of people who want to learn about the technology at the customer's expense. Terming them as 'pretenders learn on your dime', he added, "They want you to foot the bill and want you to teach them different use-cases with blockchain. We have to watch out for those kind of providers."
He further explained that building blockchain platform as compared to a standard traditional platform will cost more money because of lack of skills and knowledge.
"Custody of data is another challenge. To convince people that their data is secure even if it is out of their custody is easier said than done. What will happen in the future is that a lot of centralised blockchain will get connected together."
According to Lalani, the market will begin to see substantial blockchain use cases only by the year 2022.
"By then, the cost of blockchain implementations will come down and there will be a better understanding of the technology," he said.