Reaping the benefits from business intelligence requires more than implementing the technology that enables it, according to the Middle East's IT leaders.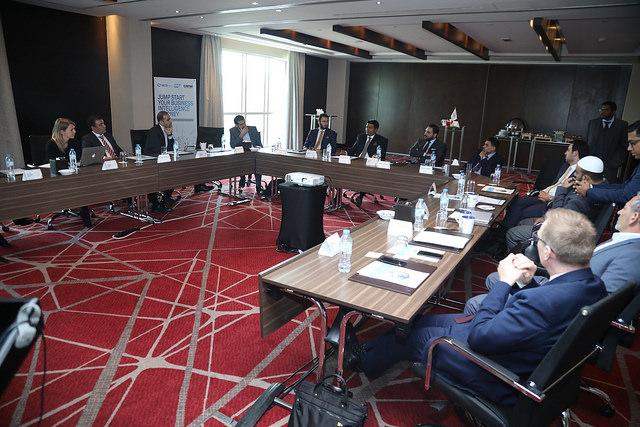 During a closed-room roundtable discussion, hosted by Tahawul Tech and MDSap yesterday, a collection of IT heads from a range of industries – such as logistics, retail, hospitality and recruitment – came together to share their BI experiences.
Samir Abi-Frem, corporate VP of IT at Rotana Hotels, discussed how business intelligence was now crucial for all organisations. "Regardless of your business' size, industry or location, we're all facing external and internal pressures to compete, and innovation now needs to be the top priority for CIOs across the board. In hospitality, we're up against the biggest accommodation provider globally – and they own no hotels, so digital transformation is no longer an option for us."
He went on to add that despite the hotel industry often being perceived as being a "slow adopter" of innovative technology – typically operating on legacy systems with poor integration levels – the decision to move forward with implementing a BI solution last year has enabled Rotana to gain real-time insights into operations from both a customer and corporate level.
"Previously, we were spending a lot of time and resources on generating reports and analysis. We were using spreadsheets that could only provide us with a static view of this data, but since upgrading our system with business intelligence tools, we are able to quickly access a simple dashboard with all of this consolidated data in clear view," he said.
Adam Lalani, group head of IT at Tristar, could relate to Frem's new-found capabilities thanks to the company's BI implementation.
"I don't like to use terms like Big Data, because for me, it's just new money for old rope – it's rebranding something that's been around for a long time," he said. "However, I know from our own implementations that when it comes to BI, I was suddenly able to gain visibility on a range of things I'd not had the chance to before. For example, if we had an operating unit in Saudi that I had heard wasn't doing very well, I now had the opportunity at my fingertips to see and understand trends as to why that may be happening."
Akram Assaf, co-founder and CTO of Bayt.com, discussed the challenges he – and various others in the room – had felt during their BI journey. "The Big Data reality that we're all working towards is ensuring we consolidate and maximise the most value out of this asset. Take Uber for example, with its automatically adjusting payment structure. The reality is that deploying that kind of flow into an organisation is usually the biggest challenge," he said.
At Bayt.com, Assaf added that because analysing the supply and demand in the market was the "crux of their business," BI tools had come in use by simplifying the process of identifying the right candidate for a particular role. "Every dollar I spend on acquiring a new candidate needs to make sure that it is the right fit for an employer's role, and our BI tools now automatically trigger the right candidate on particular platforms. Nevertheless, when you begin to collect all of the extra dimensions – such as CRM, and unstructured data – this is when the friction of the data becomes higher, resulting in additional challenges."