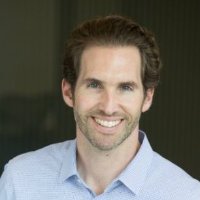 Cisco has announced its intent to acquire Springpath, a Sunnyvale-based player in hyperconvergence software. Springpath has developed a distributed file system purpose-built for hyperconvergence that enables server-based storage systems. The acquisition will allow Cisco to continue to deliver next-generation data centre innovation to its customers.
The acquisition is the culmination of a long-standing strategic relationship between Cisco and Springpath. The companies have worked together since early 2016 to launch HyperFlex, the industry's first fully integrated hyperconverged infrastructure system, according to the firm. Since then, they have fully aligned on product development and go-to-market strategies. This acquisition will allow Cisco to continue to grow its computing business, enabling more customers to realise the benefits of simple and economic software-defined infrastructure.
"This acquisition is a meaningful addition to our data centre portfolio and aligns with our overall transition to providing more software-centric solutions," said Rob Salvagno, Cisco Vice President, Corporate Business Development. "Springpath's file system technology was built specifically for hyperconvergence, which we believe will deliver sustainable differentiation in this fast-growing segment. I'm excited to be able to provide our customers and partners with the simplicity and agility they need in data center innovation."
Cisco will acquire Springpath for $320 million in cash and assumed equity awards, plus additional retention-based incentives. The acquisition is expected to close in Cisco's first quarter of fiscal year 2018, following customary closing conditions and regulatory review.