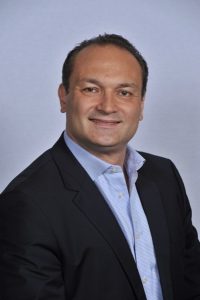 Cisco has appointed Hani Raad as general manager for its West Region in the Middle East. In his new role, Raad will focus on leading Cisco's digital transformation initiatives in Kuwait, Bahrain, Qatar, the Levant and Iraq, and will work closely with its partner ecosystem to support government and private sector customers on their digitisation journeys, while helping them drive desired business outcomes.
David Meads, vice president, Middle East and Africa, Cisco, said, "The appointment of Raad as general manager for the West Region comes at a time when many governments across the region have drawn out national transformation programmes in which maximising their digital economic output is given high priority. Raad is an experienced executive who brings a great deal of energy and commitment to this role, and I am confident that his market knowledge and depth of expertise will support our efforts as Cisco continues to play a leading role in developing the region's digital ecosystem."
In his new role, Raad will be responsible for overseeing the firm's business operations and driving its growth plans across his markets. In this expanded role, he will leverage Cisco's growing portfolio of solutions and work to strengthen collaboration with governments and Cisco's partner network to ensure that Cisco remains the region's partner of choice for digitisation.
"I look forward to my new role and am excited about the tremendous opportunities that are present across the countries I oversee," said Raad. "As a company at the forefront of digital business transformation with the broadest technology solutions, Cisco is well positioned to help accelerate the digital transformation of our customers in a meaningful way. By leveraging our global experience and industry-leading innovations we are able to help the region's organisations become future-ready as they transition towards the digital era."
Having joined Cisco over 11 years ago, Raad has a diverse 24-year background of regional ICT sector experience coupled with cross-industry exposure. He has held various executive positions in emerging markets, where he was responsible for building strategic sales strategies while driving the message on the need to prioritise the digital agenda to support emerging country innovation, prosperity and social inclusion.