The second annual UAE Public Policy Forum kicked off in Dubai this week under the theme of "Shaping the Future of Public-Private Partnerships."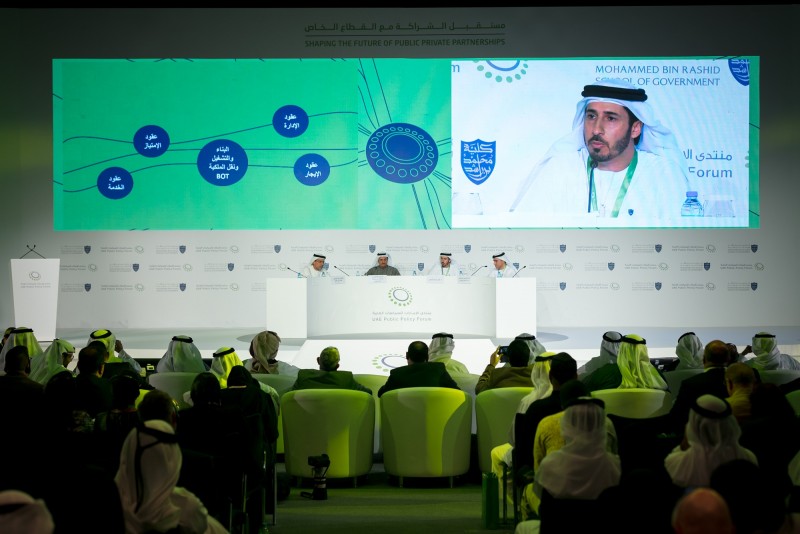 Organised by the Mohammed Bin Rashid School of Government (MBRSG) and held under the patronage of His Highness Sheikh Hamdan bin Mohammed bin Rashid Al Maktoum, the two-day forum covers diverse sectors such as healthcare, education, transportation, technology and innovation, urban development and sustainable development.
The forum's first day included a panel discussion titled "Constraints, Challenges and Prospects of Public-Private Partnerships."
Speaking after the discussion, MBRSG's Executive President H.E. Dr Ali Sebaa Al Marri – who moderated the session – told Tahawul Tech that if the UAE wishes to create the government of the future and pursue the drive for smart technology throughout the emirates, the need to establish public-private partnerships is crucial.
"Without the right public-private partnerships in place, a government entity cannot hope to go solo on this," he said. "The public sector can hugely benefit from the ideas and creativity that private sector organisations can bring to the table."
In addition, he spoke about the need for the UAE as a whole to learn from the experiences of the United Kingdom – a nation he regards as "the most successful" when it comes to public-private partnerships.
"We are delighted to receive delegates from the UK to share with us the lessons they have learned through their relationships with the government. It is not necessarily about us implementing the same system here, but more about designing what is applicable to our environment," he said.
His Excellency also stressed the need for a clear legal, policy and institutional framework to ensure PPPs achieve their objectives effectively and efficiently; something that he believes the UK does particularly well.
Similarly, H.E. Sultan bin Saeed Al Mansoori, UAE Minister of Economy, said, "A robust economy does not rely solely on the government; it counts on a strong private sector and solid relations between private and public. Defining the nature of this relationship is one the main challenges to its success, and this makes it crucial to have a federal law to regulate it, where the government's main role is a supervisory one."
Meanwhile, H.E. Abdulrahman Al Saleh, Director General at the Dubai Government's Department of Finance, stressed that laws and regulations are paramount in building partnerships between the two sectors. "Balancing the needs and requirements of the private and public sectors is the biggest challenge in maintaining the relationship between the two," H.E. noted, "in addition to the challenge of developing clear regulations for private-sector investment in PPPs."
Eng. Abdul Mohsen Ibrahim Younis, CEO of RTA's Rail Agency, also spoke during the session, and said that these partnerships improve the competitiveness of government projects, while simultaneously enhancing the performance of the private sector.