Retailers remain in the early phases of digital transformation and are missing a $187 billion opportunity by not prioritising investments in employee productivity, according to a report by Cisco.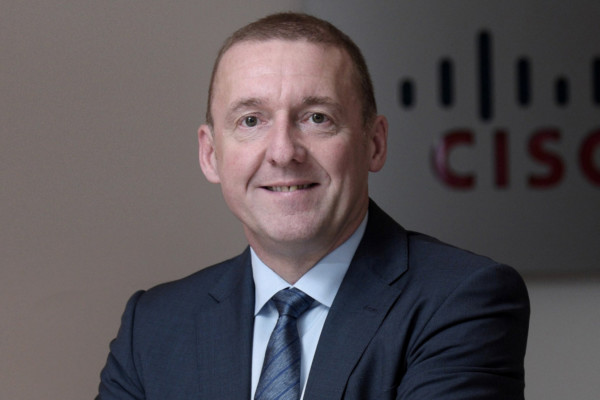 The multi-channel shopper is fueling a wave of digital disruption that threatens to put nearly half of retailer leaders out of business if they don't transform themselves digitally. A new research report released by Cisco, "Reinventing Retail: Cisco Reveals How Stores Can Surge Ahead on the Digital Transformation Journey" reveals that despite the risks, retailers around the world are moving too slowly when it comes to digital transformation and may not be investing in the right places. The holiday season's choppy sales report and the recent closing of big box stores is just the beginning.
"The shakeup caused by digital disruption is already underway with many major retailers announcing the closure of hundreds of their brick and mortar stores in recent months, in order to better compete in a landscape where physical and digital channels are increasingly converging," said Mike Weston, Vice President, Cisco Middle East. "Yet, there remains a tremendous opportunity, with the potential for retailers to generate more than $506 billion in value that can be achieved through digital transformation. Retailers need to make more progress in digitizing their workforce and their core operations in order to execute on the innovative customer experiences they want to deliver, and to position themselves for success in the new retail landscape."
In an effort to help retailers achieve digital transformation, Cisco previously released a "A Roadmap to Digital Value in the Retail Industry," which guides retailers through three phases: (1) Enable digital capabilities, (2) Differentiate their brand through new digital capabilities, and (3) Define new business models through digital disruption.
To understand the progress retailers have made on that roadmap and in executing on their own digital transformation journeys, Cisco has spent the past 10 months facilitating in-depth workshops with more than 200 retail executives from North and South America and regions of Europe, representing brick-and-mortar retailers, e-commerce, apparel manufacturers, food service and other segments of retail. The new report reveals where they are on their journey to digital transformation, where they are currently prioritizing their digital technology investments and what they may not know about the flaws in their digitization strategies.