Cisco has announced data centre technology innovations in three key areas: networking, hyperconverged infrastructure, and hybrid cloud orchestration, which aim to enable application-centric hybrid cloud deployments.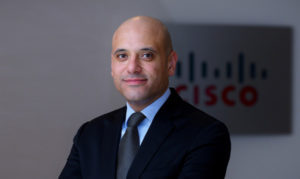 Cisco's SDN-ready Nexus switches deliver cloud scale 10/25/40/50/100Gpbs. The new switching platforms provide the scale, telemetry, security, and performance needed for distributed containers and microservices, as well as the lossless traffic needed for IP storage a
nd hyperconverged infrastructure. According to Cisco, "the switches give customers a two-year innovation advantage over competitive technology."
The company has also unveiled Cisco HyperFlex™ Systems, built on their UCS compute platform, which brings a new architectural approach to hyperconverged infrastructure. HyperFlex Systems simplify policy-based automation across network, compute and storage for the widest set of enterprise applications. This expands Cisco's portfolio of complete software-defined infrastructure – from compute with UCS, network with ACI and SDN solutions, to now HyperFlex for storage.
Earlier this year, Cisco announced its intent to acquire CliQr Technologies Inc. The CliQr CloudCenter platform aims to provide customers with "comprehensive yet simplified, application-centric orchestration for private, hybrid and public clouds." The CliQr platform ties business applications to heterogeneous data centre infrastructure, running across bare-metal, containers and virtualised environments.
Shadi Salama, Channel Leader, Middle East Theatre, Cisco, said "Cisco's new data centre and cloud solutions will enable our partners to help their customers as they evolve to application-centric data centre infrastructure and also address the requirements for DevOps and application developers. We believe this will expand the opportunity for new revenue streams and professional services for Cisco partners,"
These announcements are the "first of many" hardware and software innovations Cisco plans to bring to market in 2016.