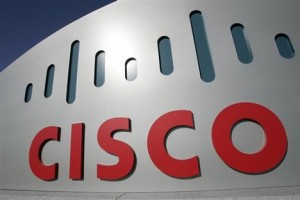 Cisco yesterday unveiled the next phase of its Virtualisation Experience Infrastructure (VXI), an IT system that was designed to simplify desktop virtualisation and bring voice and video to the virtual workspace.
Cisco VXI aims to help enterprises take advantage of the financial, data security and workforce flexibility benefits offered by desktop virtualisation, with the ability to integrate rich media and video collaboration capabilities to create next generation workspaces.
Cisco also unveiled the next generation of Cisco WebEx. From HD video advancements and enhanced mobile capabilities that enable all new ways to engage prior, during and after a meeting, Cisco WebEx sets out to change the meeting experience. Additionally, Cisco is extending cloud conferencing to more people with a new free basic edition of WebEx designed for three people or less.
Cisco also announced endpoints that enable high-quality voice and video in virtual desktop environments – a development that it claims could help redefine collaboration in the virtual workspace.
Additionally, Cisco announced other significant advancements including a broad strategic alliance agreement with Citrix and VMware.
"We've listened to our customers and significantly advanced Jabber and WebEx to enable seamless experiences on a range of devices and platforms, whether on premises or in the cloud. This approach further accelerates our strategic goal of enabling "any-to-any" collaboration while also making it easier than ever to collaborate with people inside or outside of an organisation," said Wael Abdulal, collaboration manager for UAE.
"In a post-PC era, businesses need ways to extend mobile, social, video and virtual collaboration on any mobile phone, Virtual Desktop, tablet or Internet-connected device. We are bringing that to life today," he added.