Cisco have unveiled a new era of dynamic options for hybrid work in the UAE with the introduction of Webex for the iPad.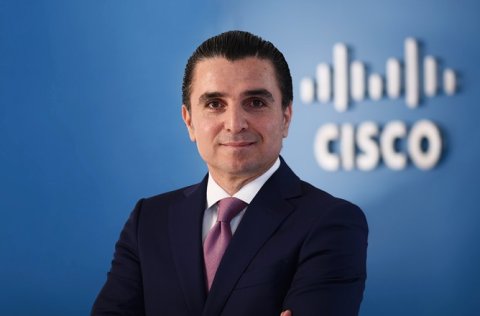 By delivering intuitive and powerful workflows for hybrid workers, the new capabilities allow for heightened productivity and engagement, regardless of where work happens.
Commenting on the new capabilities, Ahmad Zureiki, Director of Collaboration Business, Cisco Middle East and Africa, said: "Today's hybrid work environment is evolving and becoming more dynamic than ever. At Cisco, we believe people need to be empowered to work on their terms to be able to achieve their goals and that requires making workflows intuitive and powerful for hybrid workers. The latest developments for Webex by Cisco on iPad address precisely this. New Webex Meeting experiences on iPad help everyone accomplish tasks more efficiently, resulting in higher engagement and productivity."
Multiple Windows and Stage Manager support, now available with Webex Meetings on iPad
Last year, Cisco announced the Picture in Picture (PiP) functionality for Webex Meetings on iPad and iPhone. This feature enables iOS users to manage their meetings within a discrete and compact window, allowing users to efficiently engage with other applications. Webex is now adding to its collaboration capabilities on iPad by introducing Multiple Windows and Stage Manager support.
Improve focus while multitasking
In response to the diverse needs of users during online meetings, Cisco developed a solution that offers increased flexibility. Now, meeting participants can view content and documents, while remaining fully engaged in the meeting and actively contributing feedback through chat. By seamlessly enabling the detachment of shared content and chat into separate windows, users gain the ability to resize these elements to optimize their viewing experience.
"The integration of multiple windows empowers individuals to effectively concentrate on critical tasks while maintaining seamless connectivity with their team. This innovative feature streamlines task prioritization and facilitates efficient collaboration in real-time, which enhances overall productivity and enables successful outcomes," added Zureiki.
Bringing power of desktop experience to iPad
Often people choose to work on a larger display to boost their productivity. Now, with multiple windows, Cisco allows users to obtain the power of desktop experience through their iPad connected to a Cisco device like the Cisco Desk Pro or any external display. Users can move the windows between their iPad and the external display using the "Move to Display" option to get a standout multi-screen experience.
Webex Meetings now also supports Stage Manager, an iPad feature that lets people navigate between apps conveniently by overlapping and resizing app windows to get the desired view. With the help of Stage Manager, Webex users on iPad can keep their display organized to improve their focus while working.
These features are available on the Webex Meetings iPad app in the UAE.