Cisco has announced that it is converging the Cisco Spark and Webex platforms to enhance the team collaboration application, enabling companies to conduct real-time, "video first" meetings.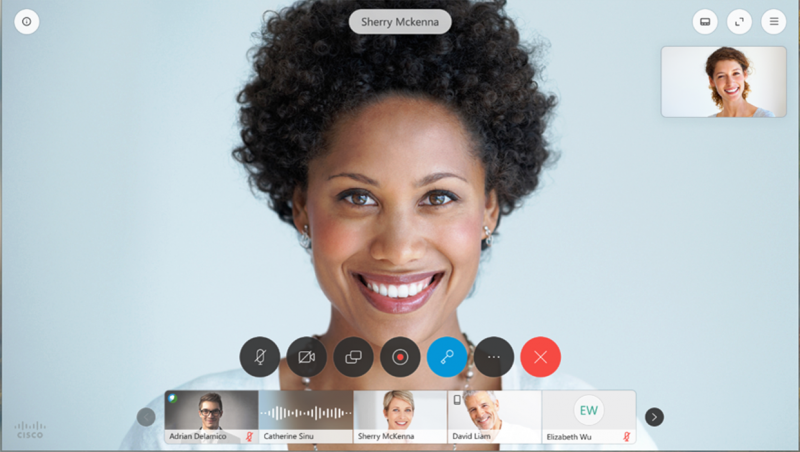 The new Webex Meetings application encourages users to turn on their camera when involved in a Webex meeting, because "seeing and being seen are fundamental to good teamwork," according to Cisco.
"We're also adding a new hardware device, known as Webex Share, that turns any work space with a TV into a Webex room," a company statement said. "But we didn't stop there. We're making everything easier to buy. And we're continuing to apply machine learning and artificial intelligence that will dramatically improve meetings as we know them today."
Cisco is also launching a brand new version of Cisco Spark, which will now be known as Webex Teams. "Today's business challenges are getting more and more complex, creating an urgency to help teams connect and get their best work done. We want to make it simple for our Webex users to take the next step to team collaboration," the statement said.
Webex Teams includes various new features, such as whiteboarding, persistent messaging, simple guest access, content sharing and more, to support teams both during and after the meeting. The new name also extends to Cisco Spark's other devices. For instance, the Cisco Spark Board becomes the Webex Board.
In addition, Cisco announced plans to use artificial intelligence to make meetings better back in November last year. Today, the Webex Assistant (formerly Cisco Spark Assistant) will be made available on more devices and with "more functionality" than ever before through Webex's cloud-connected Room Kit and Room Series devices.
What's more, all Cisco cloud-connected and on-premise video devices will now be able to suppress disruptive noises during meetings – be it the loud typist, the barking dog, or someone's side conversation. This means the next time someone starts loudly shuffling papers on a call, the system will automatically turn the volume down enough so that the sound no longer interrupts the conversation. And when the paper shuffler chimes in with a comment, the system will "know" that and automatically stop suppressing the sound.
"Everything we do is designed with people in mind – to help them work, collaborate, and create together. That's why we have invested so much in Webex," said Rowan Trollope, SVP and GM, Applications Group, Cisco. "Our vision is to bring this amazing experience to a billion users and conference rooms all around the world."