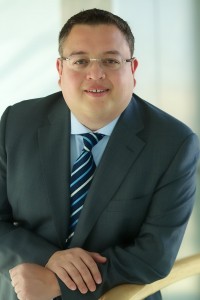 Citrix Systems today announced the Middle East launch of VDI-in-a-Box, an all-in-one virtual desktop solution for small and mid-sized enterprises (SMEs).
Investment in virtualisation and cloud computing continues to rise in the Middle East, with Citrix amongst the key vendors enabling enterprise customers across oil and gas, financial services, healthcare, telecommunications and public sectors to adopt strategies and solutions.
VDI-in-a-Box, powered by Citrix HDX technology, enables SMEs to access the Citrix virtual desktop experience anytime, anywhere and on any device, without investment in data centre infrastructure.
Citrix VDI-in-a-Box is available for purchase pre-installed on low cost server hardware, providing a bundled solution for virtualisation at less than the cost of new PCs, the company said.
"Driving efficiencies, improving business continuity and enabling mobile work styles for employees are just a few of the benefits that virtualisation can bring to a business," said Aaron White, regional director, MEA and Turkey at Citrix.
"Previously these benefits were limited to organisations with data centres and specialist IT managers, but not anymore. VDI-in-a-Box brings virtualisation to the region's small and mid-sized operations, underpinned by an immediate financial return for the business," he added.
Citrix VDI-in-a-Box can be deployed in under two hours on existing PC hardware, to simplify and mobilise the IT and networking set up in any small and mid-sized business.
The solution has built-in features for easy installation, policy control, load balancing, security and data protection to avoid the need for specialised data centre equipment and administration expertise.
These cost and efficiency benefits mean that VDI-in-a-Box can reduce 80 percent of desktop management and IT support costs and deliver an immediate return on investment in virtualisation for SMEs, according to Citrix.
"VDI will bring in customers that are scared of the big jump into desktop virtualisation. They are scared of the cultural shift, so VDI will bring those people on board", said Noman Qadir, regional channel manager for Citrix in MENA and Turkey.
"In collaboration with our channel partners, we recognise a gap in the market for enabling virtualisation across the IT structure of small and medium enterprises in the region. Today's launch provides the ideal option for the SME at a cost that they can afford," he added.