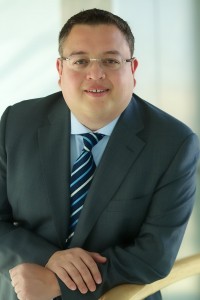 Citrix Systems, Inc. (NASDAQ: CTXS), a leading provider of virtual computing solutions that help companies deliver IT as an on-demand service, today announced appointment of Aaron White as regional director, Middle East & Africa (MEA).
White joins Citrix from VMware to lead business development across the region, strengthen its leadership position in the virtualisation and cloud solutions market and drive the company's plans for growth. He replaces Antoine Aguado, who departed Citrix towards the end of 2010. White will join the Citrix team based in Citrix's regional head office in Dubai, with responsibility for the growing Middle Eastern business.
In his previous role, White spent three years at VMware, taking the lead on strategic channel and alliance programmes across its Eastern EMEA operations. Starting his career at Unisys, Aaron also spent eight years at Sun Microsystems pursuing sales and business development roles. He has a MSc in Information Systems from the University of Liverpool, UK.
Commenting on his appointment, White said: "Citrix's plans for growth in the Middle East reflect the dynamic industry environment and enthusiasm for technology innovation in business. I look forward to building on the company's market leadership and expanding our customer and partner networks throughout the region."
Milos Hrncar, Area Vice President for Eastern EMEA, Citrix Systems: "With the addition of Aaron White to the Middle East team, we are confident in the continued success of Citrix in the region and in our preparation to meet the business challenges in these markets. His proven leadership skills and sales expertise offer a solid foundation from which to reinforce our position as a leading provider of virtual computing solutions that help companies deliver IT as an on-demand service through virtualization, networking and cloud computing technologies."
Citrix enables its customers throughout the region, spanning oil and gas, financial services, healthcare, telecommunications and public sectors, to harness the business benefits of Cloud and Virtualization strategies. Continuing success to date, Aaron's appointment supports Citrix's announcement of an ambitious expansion plan for the region that saw the Saudi Arabian office in Riyadh and Qatar open in January 2011, with offices in Doha and Muscat, scheduled to follow throughout the year.