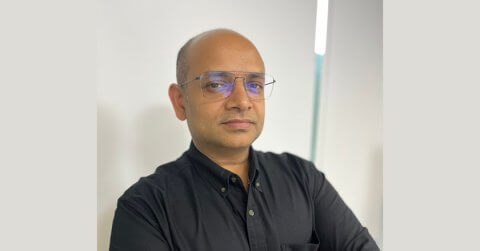 Citrus Consulting Services, an IT consultancy firm that helps ambitious change makers define and validate their growth stories through technology, has revealed its new brand identity. The brand refresh reiterates the company's commitment to customer centricity and reinforces its differentiation as a secure hybrid cloud solutions and services provider across the Middle East markets.
To align with its renewed identity, Citrus has unveiled a new logo, which reflects its ideologies as part of the Redington Group – a technology aggregator for cutting-edge global solutions, and its principles for keeping the customer at the heart of everything it does.
Many customers want to transition workloads to the cloud and embrace a hybrid cloud strategy so that they can leverage advantages such as agility, flexibility, enhanced security, better choice, and more control. They are seeking experts who understand the evolving cloud landscape and can help eliminate any complexities around it. Citrus makes it effortless for customers to migrate, experience the unique benefits of hybrid cloud securely, and begin their cloud transformation.
Citrus' mission is to help our customers do their business securely, anywhere, on any workload. To ensure this, we operate on the principles of Citrus CARES, which stands for Cost – ensuring it is optimised and controlled, Agility – being quick and nimble in responding and resolving challenges, Resilience – being reliable and available for customers anytime anywhere, Elasticity – offering solutions and services that help to scale easily, and Security – ensuring it is embedded at the design stage itself and is not an afterthought. These principles are followed across its three main business units of Engineering, Managed Services and Advisory.
Besides the new logo and reaffirmed values, the other new elements of the brand makeover include a new office located on the 10th Floor of H Hotel, Office Tower. The company has also recently commenced operations in Saudi Arabia and is rapidly expanding the team in the Kingdom as well as in the UAE. After successfully creating value and driving cloud-first businesses for the past six years, the company is now reorganising to serve the market even more efficiently.
Commenting on the rebrand, Reghu Mohandas, Vice President, Citrus Consulting Services, said, "The revamped brand identity showcases and restates our leadership in the secure hybrid cloud consulting and services space in the region. At Citrus, we deeply care about our customers and are constantly thinking of ways to make their businesses future-ready with cloud-first solutions. With a high performing team that includes a proficient think tank and exceptionally skilled engineers, and together with our parent company Redington, our priority is to continue being customers' go-to partner for their holistic cloud needs in today's fast-paced digital era. We boast coveted relationships with many global technology vendors, allowing us to assist and offer customers expertise on any workloads. We also like to invite all our customers to visit us at our new premises to get a first-hand experience of our newly launched NOC and see how we are striving to exceed expectations and achieve business outcomes".