Ned Baltagi, Managing Director – Middle East and Africa at SANS Institute, on the company's presence at GISEC 2023 and how SANS Immersion Academies help organizations define the skills they want to hire, among other things.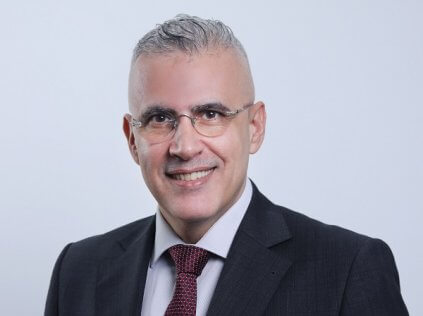 As the UAE cultivates a strong cybersecurity culture, can you tell us how SANS Institute is enabling organizations in the region to build a resilient cybersecurity posture?
 The UAE's National Cybersecurity Strategy aims to create a safe and resilient cyber infrastructure that enables citizens to fulfil their aspirations and bolsters businesses in the region. This aligns with SANS' mission to empower individuals and organizations with the necessary cybersecurity skills to safeguard people, data, and assets. It is increasingly crucial for businesses to engage in workforce development, embrace cutting-edge technology, and create a strong cybersecurity culture to effectively counter risks – this is where SANS Institute steps in. Our SANS Immersion Academies help organizations define the skills they want to hire, ensure HR departments have the resources to find the right talent, and uncover hidden talent within the organization.
We also assist governments in establishing specialized programs to find and educate individuals with a talent for cybersecurity who are unaware of it. Additionally, understanding cyber risks and spotting possible dangers would benefit all employees, technical and non-technical. Organizations should invest in routine and updated employee awareness, training, and certification programs if they want to stay one step ahead of attackers.
What are your plans for the region in 2023?
The Middle East faces a scaling barrage of cyber threats, making it vital for organizations to invest in workforce training. This year, we are looking forward to bringing more In-Person training events to the Middle East, Africa, and Turkeye.
Our upcoming training programs in the region include SANS Doha May 2023 and SANS Doha September 2023 in Qatar; SANS Riyadh Cyber Leaders 2023, SANS Neom September 2023, SANS Cyber Safari 2023, and SANS Jeddah Defence 2023 in Saudi Arabia; SANS Cairo June 2023; and SANS Gulf Region 2023 in the UAE, our most-extensive training program in the Middle East with over 15 courses.
What products/solutions did you showcase at GISEC 2023?
At GISEC this year, we showcased an array of advanced SANS products, training, and certifications, specifically designed to enhance the cyber resilience of businesses within the Middle East, Africa, and Turkeye. Our focus was on the significance of comprehensive workforce training and development in combatting increasingly sophisticated cyber threats in the region.
Our exhibition included an interactive NETWARS session and access to our online labs environment, allowing attendees to engage in a realistic cybersecurity simulation and assess their skills within a controlled setting. Furthermore, we provided insights into the latest industry trends, best practices, and cutting-edge technologies from our experienced instructors and cybersecurity experts.
One of our key focus areas was cloud security, which has become increasingly vital due to the widespread adoption of hybrid workplaces and the growing reliance on cloud technology for centralizing and unifying IT environments. We emphasized the potential risks associated with improperly configured cloud infrastructures, which can result in irreversible damage to businesses. Through our training programs, we demonstrated how organizations can acquire the necessary skills and knowledge to effectively safeguard their systems and data from cyber-attacks targeting cloud-based resources.
Why are events like GISEC important for your company?
GISEC is one of the most important events in the region, as it brings us an excellent opportunity to connect with vast number of industries, verticals, leaders from around the world to share our insights on newest cyber technologies, research, emerging threats and strategies to defend against cyber-attacks and communicate the need for regular workforce training and education for cybersecurity professionals.