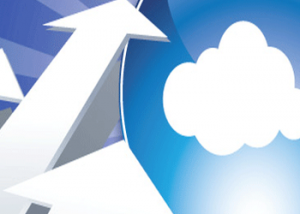 Despite the hype, only a tiny proportion of firms have moved towards cloud email or cloud office systems, says analyst firm Gartner.
There have been a steady flow of headlines about large organisations adopting cloud-based productivity suites like Google Apps and Microsoft's Office 365, but Gartner has put the market into perspective.
The analyst says there are currently about 50 million enterprise users of cloud office systems, which represent only 8 percent of overall office system users (excluding China and India).
Gartner, however, predicts that a major shift toward cloud office systems will begin by the first half of 2015 and reach 33 per cent penetration by 2017.
"Despite the hype surrounding migration to the cloud, big differences in movement rates continue, depending on organisations' size, industry, geography and specific requirements," said Gartner analyst Tom Austin.
"While 8 per cent of business people were using cloud office systems at the start of 2013, we estimate this number will grow to 695 million users by 2022, to represent 60 percent."
Although email remains the world's primary collaboration tool, others, such as team sites and online communities are growing in importance, said Gartner.
But email is "typically pivotal in decisions to move or not to move" to cloud office systems, it said. Gartner estimates that, by the end of 2014, at least 10 percent of enterprise email seats will be based on a cloud or software-as-a-service model. This figure will rise to at least one-third by the end of 2017.
Gartner said the explosion in the number of mobile devices now carried by each user could drive some organisations to cloud office systems, as they can reduce the IT burden of software installation, maintenance and upgrades of locally installed office software.