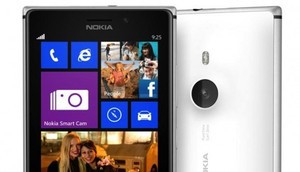 When Nokia said the 808 PureView would be the company's final Symbian-based smartphone, the company meant it – this time. The once mighty multi-vendor smartphone platform that endured an on-again, off-again relationship with Nokia is finally coming to an end.
The Finnish phone maker is expected to stop shipping Symbian smartphones this summer, according to one source with knowledge of the situation who spoke with PCWorld/TechHive. The Financial Times previously reported that Nokia Symbian shipments would end this summer.
A Nokia spokesperson declined to confirm that Symbian smartphone shipments would end, but did acknowledge the company would not produce another phone using the platform. "The last Symbian phone we introduced was the Nokia 808 PureView and that's fitting," a Nokia spokesperson told TechHive. "This phone extended the platform's pioneering tradition, and acted as a bridge for the next wave of innovation now seen in our latest models, such as the Lumia 925."
During the first three months of 2013, Nokia shipped just 500,000 Symbian smartphones, compared to 5.6 million Windows Phone devices. While half a million phones is still a fair showing for a platform that is all but abandoned, it pales in comparison to the heights that Symbian once claimed. As recently as 2008, the Symbian OS was operating on more than 200 million smartphones worldwide, largely thanks to Nokia.
In recent years, however, Symbian devices fell out of favour with smartphone buyers as slicker handsets rolled out from Apple and manufacturers using Google's Android platform. Faced with the Android and iOS onslaught, Nokia struggled to find a strategy to maintain relevance. In late 2009, the company said it was giving up on Symbian in favour of the Linux-based Maemo platform for its high-end smartphones. A few months later in early 2010, Nokia helped Symbian 3 become a completely open-source platform. Within a year, however, the company reversed course by releasing the Symbian-based N8 smartphone and taking back control of Symbian once again, as other manufacturers abandoned the platform in favour of Android.
Soon after its flirtation with Memo, its re-flirtation with Symbian, and a brief dead-end tour with MeeGo and the N9, Nokia placed a huge bet on Microsoft. In early 2011, Nokia's newly installed CEO Stephen Elop struck a deal with Microsoft to make Windows Phone the primary smartphone platform for Nokia phones. That ongoing relationship is still struggling to make significant gains over Android and iOS, but Nokia's Windows Phone lineup is seeing some adoption. A recent report from market research firm IDC said Windows Phone beat BlackBerry for the first time during the first three months of 2013, taking third place in global market share behind Android and iOS. Nokia made up the lion's share of Windows Phone shipments, accounting for 79 percent during that time.
Beyond Windows Phone, the company also produces low-end smartphones for emerging markets with the Asha platform, the most recent of which was the Asha 501 released in May.
Although Symbian had its fans, Nokia says Windows Phone allows the company more flexibility to respond to the fast-changing smartphone world. "It typically took 22 months to get a Symbian phone out of the door. With Windows Phone, it is less than a year," a Nokia spokesperson said. "We spend less time having to tinker with deep-lying code and more time on crafting elements of the experience that make a big difference."
Nokia's support for Symbian phones is expected to continue until 2016.