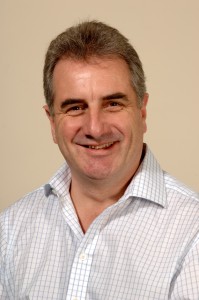 Using cloud services benefits mobile workers and those operating virtual offices that traditionally have to rely on high speed broadband links to their corporate data centres for connectivity, says Peter Job, founder and CEO at IT optimisation consultancy Intergence.
"Cloud computing enables businesses to make use of software and services as and when they need them, requiring only an internet connection and a web browser, going some way towards solving the problems of resourcing and collaboration," said Intergence founder and CEO, Peter Job.
"One of the largest challenges of running a small business is trying to predict what services will be needed in the future if circumstances suddenly change; for example, if the company expands quickly, then more employees and resources will be required to support and enable the business to perform optimally. However, investing too much, too soon could also be potentially disastrous," he added.
Regardless of location, Job said employees can use cloud services to share files, access business services, talk to each other or collaborate on shared documents in real time.
"Cloud computing allows people to build a geographically diverse team that works together with all the benefits of improved productivity and better communication. A good example of a popular cloud-based service is Google Documents which allows businesses to create and manage documents online. Some users probably don't even realise they are using the cloud when accessing services they use on a daily basis," he said.
He added that traditional remote access is not flexible enough to support business growth and can often suffer from congestion and latency during periods of heavy use.
"To help ease the burden on the business, remote employees should be able to take advantage of cloud services which provide users with virtually unlimited computing power, whilst establishing a much more flexible infrastructure that can grow with the business requirements," Job concluded.