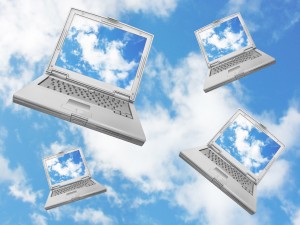 Cloud service providers will seek out partnerships to offer a wider breadth of services that customers are increasingly demanding, a new report from research firm Current Analysis predicts.
The market has already seen some partnerships, but researcher Amy Larsen DeCarlo, principal analyst covering security and data centre services for Current, expects to see even more alliances as customer use case requests outpace the ability of individual providers.
Partnerships are fundamentally driven by the adoption of cloud computing services happening more quickly than many people anticipated, DeCarlo says. "There's still a long way to go," she adds, but customers are turning to cloud providers for business solutions that can save them money and provide value-added services.
But customers, particularly higher-end large enterprises, want complete end-to-end services, which individual providers have trouble delivering. Hence, partnerships are created.
Two such examples already seen in the market are alliances between AT&T and IBM, and between CSC and Sprint — both announced last year and expected to have service offerings announced in the early part of 2013, DeCarlo says. In many cases, partnerships are not being used to plug deficiencies in the providers' service, but rather to create expanded capabilities that the provider would not be able to offer on its own.
IBM, for example, is known for its powerful analytics capabilities in its SmartCloud, but customers using the service may want a direct connection into the cloud for sensitive information. "IBM doesn't have the network," DeCarlo says, which is why AT&T is a natural fit for a business partner. AT&T MPLS customers can have direct, secure, private connections to IBM data centres. The combined partnership between AT&T and IBM is able to offer a complete end-to-end service level agreement (SLA) for the customer encompassing both the transfer of data over the network as well as handling of that data for analysis, DeCarlo expects. Specifics about the AT&T-IBM relationship are expected early this year.
Sprint and CSC is another example of a partnership announced last year, with this one focused on offering and end-to-end unified communications as a service (UCaaS) using Sprint's communications capabilities and network combined with CSC data centres.
Other providers have partnerships too. Amazon Web Services, which many consider the leading infrastructure as a service (IaaS) provider, has an extensive marketplace of apps that have been optimised to run on its cloud, with SAP's HANA One database available for an hourly rate, Citrix NetScaler, and dozens of database tools, including MongDB and Basho Riak available from its cloud. AWS also has partnerships with system integration companies, BMC, CA and others that provide end user customers access to its cloud and management of cloud resources. Partnerships with data centre providers like Equinix allow connections directly into AWS's cloud.
Salesforce.com, considered by many as the leading software as a service (SaaS) provider, has an exchange as well for running applications — analytics, marketing, collaboration — on top of or alongside Salesforce.com's customer relationship management (CRM) tool.
DeCarlo expects these partnerships to continue to evolve in 2013 as customers demand services from their providers and companies realise they can better serve users through partnerships with other companies.
So should end users wait for vendors to iron out their partnership strategy before jumping into the cloud? DeCarlo says each organisation is different, but generally speaking many of the partnerships being made now are about next-generation capabilities for the providers. "The fact these companies are pursuing partnerships does not indicate a problem with their service," she explains, "in many cases they're getting ahead of future customer demands. It's really a normal evolution of the market."