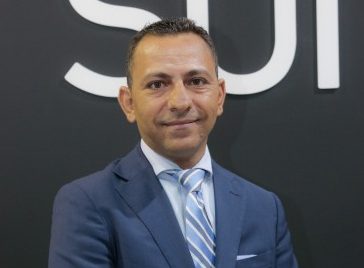 Commvault is consolidating its leadership position within the Middle East, South Africa and Turkey (MESAT) with the promotion of Wael Mustafa to the position of Area Vice President (AVP) for MESAT.
As AVP for the region, Mustafa will be focused on delivering market leading solutions to regional organizations to transform their data into powerful strategic assets. The appointment indicates Commvault's continual expansion in the Middle East, with Mustafa committed to fostering new and existing customer relationships still further; focused on Commvault technical innovations to establish new partnerships, and expanding the businesses focus on vendor agnostic, hyperscale, cloud and as-a-service data management offerings.
"We have made growing our business in emerging markets such as MESAT a priority over the past few years, and the results have been substantial," said Christian Lang, Vice-President Commvault EMEA. "Mustafa's deep enterprise IT industry experience and the commitment to sales and channels excellence he demonstrated in his previous role, make him perfectly suited to expand our presence within the region. He will help further strengthen our position as the company Middle Eastern organizations partner with to not only backup their data, but transform that data into a valuable strategic asset."
Prior to joining Commvault in 2015 as MESAT Territory and Channel Sales Director, Mustafa spent more than 15 years serving in various roles at Zain and EMC where he developed a passion for sales and an intimate knowledge of backup and data management systems.
"I am looking forward to facing the challenges and opportunities that my new role will bring. I personally see great opportunities in the region as Commvault is increasingly recognised by our customers, partners, and industry analysts as a leader in the market due to the breadth and quality of our solutions."