DUBAI, UAE, 22nd March 2020: Comstor, a leading Cisco distributor and part of Westcon-Comstor, has achieved the Cisco Customer Experience Specialisation in recognition of its skillset to drive recurring revenue and build a sustainable lifecycle practice. Cisco Certifications substantiate the knowledge and skills of certified Cisco partners, and rank among the most sought-after qualifications for professionals specialising in networking software.
As customers increasingly embrace software and subscriptions to enable their digital transformation, Cisco is keeping pace with industry trends by offering more of its solutions on a recurring basis. This allows customers to experience the benefits of Cisco's technology more easily and with greater flexibility. The result? A carefully curated customer experience has become more crucial than ever before.
"As customers move towards a subscription model, it is important that they realise the business outcome they were expecting when they made the initial investment, otherwise they are less likely to renew. This is where Comstor has a responsibility to mentor partners in their dealings with the customer, so that they have a full understanding of Cisco's solutions and are making the most of them in the long term", said Russell Blackburn, VP Product Management & Marketing, Comstor.
Recognising the importance of nurturing customers to secure recurring revenue, Comstor's sales teams adhere to a sales approach that focuses on adoption and expansion engagements. By understanding customers' business outcome expectations, conversations are tailored towards finding ways to overcome barriers to adoption, resulting in objectives being met and the perceived value of the solutions substantially increased. The renewed confidence in Cisco's solutions leads to higher renewal rates and further opportunities to expand the sale.
Comstor has achieved the Cisco Customer Experience Specialisation as a direct result of this approach to customer engagement, while also demonstrating a thorough understanding of the customer journey.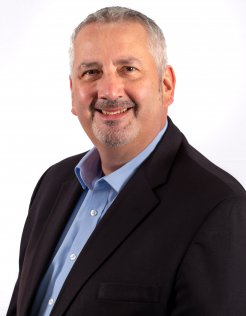 "We are extremely delighted to have successfully completed the Cisco Customer Experience Specialisation for the MEA region. We look forward to working with our partners to drive recurring revenue and build a sustainable lifecycle practice", said Steve Lockie, Managing Director, Westcon-Comstor ME.
"Ultimately, it's all about understanding and changing behaviours and this can be achieved only through effective, meaningful communication. We want our customers to have quality conversations with end-users and mentor them through the adoption of Cisco's solutions. If this level of engagement is taking place, then we are confident we are meeting recurring revenue targets while also driving value for the Cisco brand", said Russell Blackburn. "Comstor has a strong, long standing relationship with Cisco and the Cisco Customer Experience Specialisation only cements this partnership further. Our ambition is to be the market leader in EMEA for Cisco software sales and to outgrow the market and our competition".