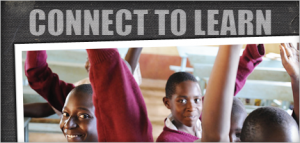 Ericsson has joined with the Earth Institute at Columbia University, Djibouti Telecom and the Djibouti government to expand the 'Connect To Learn' initiative to the Arab world.
As the first country in the region to launch the initiative, Djibouti will introduce the project as part of the 'Drylands Initiative', which was initiated to address the deepening humanitarian, economic, and security crisis of pastoralist communities and encompasses eight sites across six countries.
The project will focus on bringing the benefits of connectivity to secondary schools in the country using the power of cloud-based technology, specifically PC-as-a-Service.  It will also use the knowledge and experience of the Djibouti Government and the Earth Institute to implement ICT in three secondary schools in resource poor settings to enhance the quality and access to teaching and learning resources in a safe, cost effective, and user friendly way.
"We are looking forward to start working on getting the project off the ground in Djibouti," said Abdulrahman Mohamed Hassan, CEO at Djibouti Telecom.
"With Ericsson's expertise and the strong commitment and involvement of governments at the regional and national level, including a Ministerial-level working group, I'm sure the initiative will successfully bring connectivity to rural communities and help them achieve their educational goals," he added.