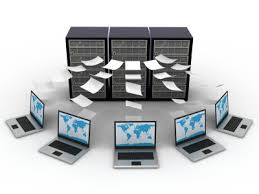 Software firm Crayon has announced it will be exhibiting its customised solutions in licensing, Software Asset Management (SAM) and IT consultancy at the GITEX Technology Week 2014.
Visitors will be able to see and discuss the full range of services Crayon offers in outsourcing non-core business activities.
Rune Syversen, Group CEO, Crayon said, "We are delighted to be participating in GITEX 2014 and look forward to talking to many of our customers and potential customers;  it will help us demonstrate how committed we are to the MEA region."
"Crayon has an enviable track record of success stories and achievements with both vendors and clients and we are eager to share our expertise with all our partners, customers and potential clients at this year's GITEX show," said Henrik Mattila-Kuusniemi, CEO, MEA, Crayon.
In its 33rd Edition, the event is expected to attract over 1,142,000 ICT professionals from 150 countries, including more than 25k C-Level executives.
The event will feature over 700 ICT companies from 61 countries encompassing more than 80 percent of the top global ICT brands.
Crayon MEA will have its sales team and consulting delegates present at Stand A7 – 46 in Hall 7.