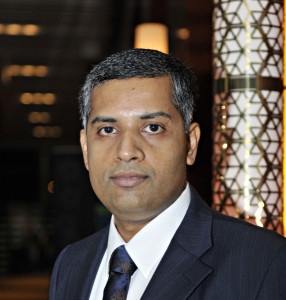 Redington Value, the value-added distribution division of Redington Gulf, will end its four-year GITEX absence by exhibiting its portfolio of enterprise solutions at the 2014 edition of the Middle East technology show.  
The solutions focus particularly on IT domains such as cloud computing, virtualisation, software and security, convergence and infrastructure.
According to the Redington Value's senior executives, the company's return will be highlighted by its Solution Centre, where daily presentations will be conducted.
"We are very excited to be returning to GITEX after being away for four years," said Ramkumar, President, Redington Value. "Our presence at this year's edition will allow us the opportunity to throw the spotlight on our key range of Advanced Enterprise Solutions and the many advantages and benefits to be gained from utilising it across today's business operations. As the global economy tries to regain its footing from the recent economic gridlock, businesses today, particularly in the Middle East region, are now looking towards improving their operations by making use of the latest technology solutions available in today's IT market.
"The emergence of the cloud, virtualisation, software and security, convergence and infrastructure have clearly played a strategic role in modern day companies and organisations—driving in increased productivity and enhanced efficiencies."
GITEX Technology Week will be held from 12th October to 16th October, 2014 at the Dubai World Trade Centre, and the Redington Value stand will be located at Hall 2, Number A2-5, at the DWTC.