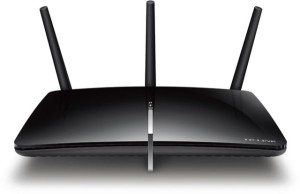 TP-LINK has announced it will be showcasing its Archer C9, CPES 10, RE 200 and M7350, wireless range of products at GITEX 2014.
The manufacturer of wireless, ADSL, switches, IP cameras, powerline adapters, print servers, media converters and network adapters has started to develop its business in Middle East and Africa and wants to grow deeper and strengthen its market position.
Denny Liang, General Manager, TP-LINK Middle East, said it is important for the company to showcase and promote the brand during GITEX because the event is a perfect platform where industry peers from all over the world gather to highlight their latest technologies.
"This year, we want to meet our customers and have a better understanding about business and challenges through the many interactions we will have." he said.
Liang added that this year's participation at GITEX is aimed at meeting prospective clients and educate them on the company's broad SOHO and SMB products array.
"GITEX has been the most popular IT trade show in the region for years. We believe in the trade fair and this year we are hoping to reach out to new clients and potential channel partners from the Middle East, Africa, Europe and Asia," he said.
Liang pointed out that GITEX is the only platform in the Middle East that accords the company an opportunity to meet and hear from people from many different countries all in one place.
"High speed Internet connectivity is one of the focus for today's WiFi solutions. We will be explaining and demonstrating these products to our channel partners and their clients at our stand throughout the week-long technology fair,"he said.
The company will also be educating its channel partners and visitors that come to the stand on the various networking, WiFi solutions, 3G and wireless router offerings that the company has for the SOHO and SMB segment.
"We want our partners to share their business experience with us and GITEX offers the perfect avenue for us to receive feedback. We also want to use the show this year, to educate people on how to use our networking range of products," he said.
TP-LINK will be exhibiting in Zabeel Hall, stand Z-D30 at the event, which will take place on 12th-16th October at Dubai World Trade Centre.