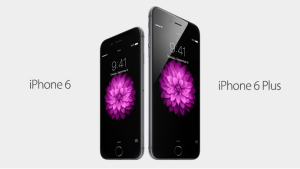 Apple's annual product launch event this year saw it unveil its iPhone 6 and iPhone 6 Plus and the Apple Watch. Here, industry analysts give their take on how the new offerings will fare in the market. 
Apple Watch
Analysys Mason was among the first to address the Apple Watch. Digital economy analyst, Enrique Velasco-Castillo, said, "Apple's new wearable will significantly slow down sales of competing devices in the final quarter of 2014 as consumers wait for the Apple Watch to reach stores in Q1 2015."
But on a more positive note for existing smartwatch vendors, Velasco-Castillo said he also expects the hype around the Apple Watch to generate greater interest in non-Apple devices in future.
That said, Analysys Mason maintains that smartwatch adoption continues to be hindered by a lack of overall consumer interest.
Ovum's perspective is that smartwatches will make their mark when they prove to be genuinely useful. While still flawed in ways, the Samsung Galaxy S, Moto 360, LG G Watch R, and Apple Watch are beginning to show signs of this.
The firm's media and entertainment practice lead, Paul Jackson, said the likes of Siri and Google are embodiments of this; it is about enabling smartwatches to complete tasks for which using a smartphone can be tiresome.
Jackson said, "Even mapping and directions make more sense on a watch than all those annoying people who walk along the street looking at directions on their phone."
With the Apple Watch introducing a new operating system to smartwatches, Telsyte predicts the market could substantially grow.
"Its release in 2015 might be strategic, so as to not affect iPhone 6 sales during the holiday season," the firm stated. "It also gives developers time to create their smartwatch apps with WatchKit."
The phones
Apple will always trigger a flurry of excitement – and a fair share of criticism – with the announcement of a new smartphone.
Telsyte said the iPhone 6 and 6 Plus should help grow the Apple user base. That said, Telsyte notes that Apple's pricing may well deter buyers.
"The price shock might put off some of those who intended to purchase an iPhone 6. To put it into perspective, an iPhone 6 128GB will cost more than a MacBook Air 11-inch 128GB."
That said, high purchase prices will increase the importance of contracts, and carriers will no doubt lure customers into 24-month commitments.
While smaller screens (compared to the flagships of Apple's Android competitors) have been the iPhone's forte, Ovum brands the iPhone 6 and 6 Plus' screen sizes – 4.7- and 5.5 inches, respectively – "a calculated move as demand for smartphones with larger screens is growing especially in Asia."
Whether that move shows return on investment (ROI) on Apple's part is another matter; consumers may enjoy larger screens, but neglecting existing users could be damaging.