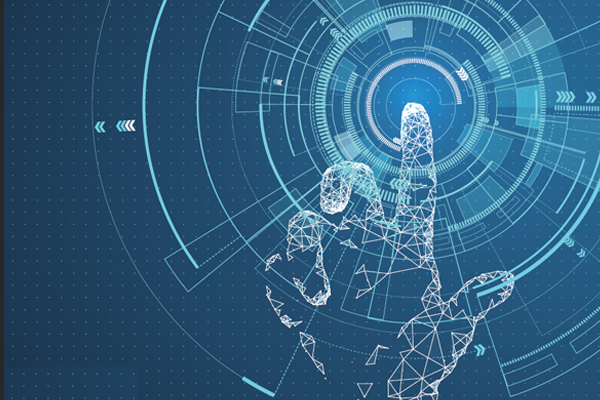 If you haven't watched Black Mirror yet, make sure it's the next thing you tune into.
Penned by British comedian Charlie Brooker, each episode of the outstanding Netflix series delivers a standalone tale of how technology serves as an overarching, invasive force that has gone way beyond serving as a force for good.
Not only is Black Mirror hugely appealing to the neutral viewer, clearly illustrating the inevitability of technology's influence on the world, but for any technophile it is an absolute must.
Brooker's complete vision of the dystopian ways that technology will dominate the human race is impressive to say the least. From mentally scarring virtual reality experiences to the psychological menace posed by creating digital twins, you have to admire his interpretation of the future.
I'm also a big fan of Brooker's appetite for the macabre, as well as his razor-sharp black sense of humour; ending an episode with Wizzard's I Wish It Could Be Christmas Every Day playing off the main character – who has discovered he will spend 10,000 years in a virtual prison before being released into the real world – is fiendishly sadistic.
Minor spoiler alert – most episodes, in one way or another, end on a bleak note. Therein lies Black Mirror's true brilliance – technology often delivers a fate worse than death. More often than not, the remarkable solutions that humanity has developed end up as a source of enslavement, insanity and heartbreak for the helpless protagonists who can neither run nor hide from the devices and data that governs the world.
Back in the real world, the argument for robots and AI controlling the population in the coming years is well worn, but Black Mirror highlights the need for careful, responsible governance around technology.
Earlier this year, I had the pleasure of attending Microsoft's annual Build conference for developers in Seattle, where Satya Nadella was at pains to stress how creators of technology have a moral obligation to use their abilities as a force of good.
Unsurprisingly, it's an issue that tech CEOs do not discuss enough, or even emphasise at all. It is one that is inherently contrary to their interests. Although it was refreshing to hear Nadella take this stance, the reality is that it will take more than just him to safeguard the world's vulnerability to software.
In the last episode of Black Mirror's newly-released fourth series, the leading character is an ex-employee of a hospital that pushes the boundaries of how technology can prolong and improve human life. This clearly highlighted the reality of the future – that once computers are sophisticated enough, not only will anything be possible, but software will truly be akin to magic.
It also raises the question of where the line should be drawn when it comes to technology that isn't just used by us, but is even within us.
In truth, it's hard to tell just how distant a reality some of the technologies displayed in Black Mirror actually are. Machines that reconstruct memory may be decades away. However, some of them probably aren't far off at all. AI is becoming increasingly sophisticated, and once computing power is commoditised, it's at the end-users mercy.
The sooner that decisions around limiting technology's use are made, the more likely humanity is to avoid Brooker's dreaded vision of the future.