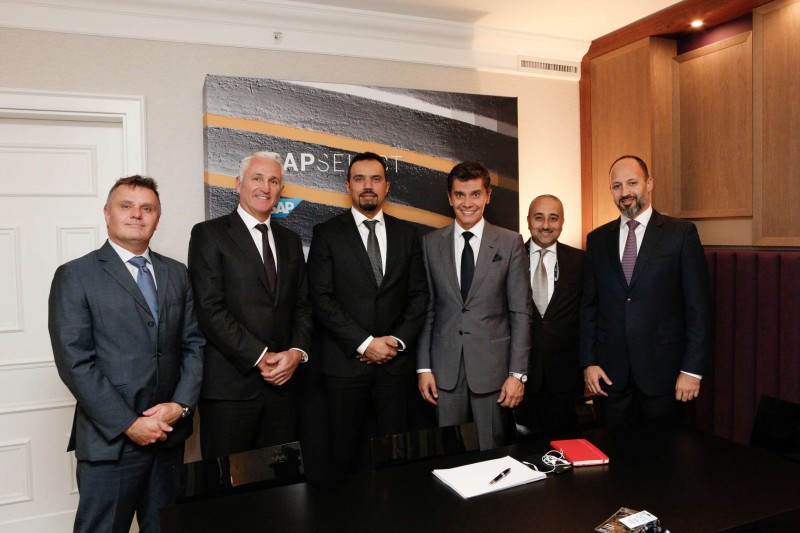 Equate Group, a global producer of petrochemicals, has announced the next phase of its partnership with SAP, in an effort to drive the company's global business growth and support the New Kuwait 2035 vision's economic diversification goals.
Equate is one of the longest-standing SAP customers in the Middle East and North Africa, having commenced on its 'Partners in Success' digital business journey in 1998.
Business applications currently run on the SAP HANA in-memory platform for more than 2,000 employees. Now, Equate has announced that it will move its applications to the SAP HANA Enterprise Cloud.
In the highly-competitive petrochemicals industry, 94 percent of executives expect to increase investment in digital capabilities over the next three years, according to a recent report by Accenture.
"For this initiative, we drew up three goals: enhance productivity, rapidly enter new markets and support sustainable growth," said Faisal Malallah, IT leader, Equate Petrochemicals. "With our digital transformation on the SAP HANA Enterprise Cloud, we now have the cloud solutions that can integrate and simplify our global systems, enhance our customer experience and drive business competitiveness. Equate is an innovation leader in Kuwait, and we are fully supporting the New Kuwait 2035 economic growth goals."
Across Kuwait, North America and Europe, Equate Group operates a wide range of industrial chemical facilities that produce more than 5 million tons of ethylene-related products per year.
Equate is the world's second-largest producer of ethylene glycol, a thick liquid used primarily as antifreeze and in making polyester fibres.
"Equate is showing global innovation leadership in using the SAP HANA Enterprise Cloud to reduce IT complexity and risk and optimize costs," said Gergi Abboud, managing director for SAP Gulf, Levant, North Africa, and Pakistan. "We are deepening our partnership and exchanging exceptional global practices in petrochemicals so that Equate is able to gain industry-leading critical business applications that run with cloud simplicity. The company will be able to free up staff to focus on delivering innovation."
In the coming months, Equate will consider adopting the SAP S/4HANA real-time business suite.
The suite can support financials, supply chain and warehouse applications as well as connect with innovations such as the Internet of Things, artificial intelligence, machine learning and blockchain.