More than three-quarters of the Middle East and North Africa's (MENA) digital-leading organisations will invest in Big Data and the Internet of Things in 2018, driving disruptive business competitiveness, according to a new report launched at GITEX.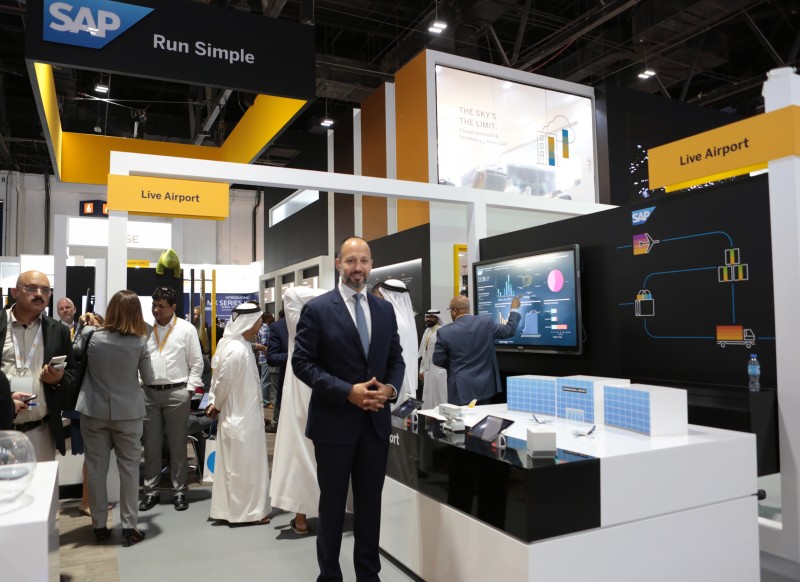 According to the new SAP and Oxford Economics Digital Transformation Executive Study, digital leaders expect 23 percent more growth by 2019, and already have 85 percent of market share and 80 percent of profitability versus competitors. However, while 84 percent of organisations say that digital transformation is critical, only 3 percent have completed digital transformation,
"Middle East and North Africa digital leaders have a running start in the constantly-evolving Digital Economy. This is the decisive moment for all Middle East organisations to undergo digital transformation, and harness the power of Big Data and analytics, Internet of Things, and digital skills," said Gergi Abboud, Managing Director, Gulf, North Africa, Pakistan, and Levant, SAP. "Middle East CIOs need to treat digital transformation as an all-encompassing and knowledge-sharing business imperative to disrupt the competitive landscape."
As the digital economy advances, the number of connected things worldwide will more than double from 8 billion in 2017 to 20 billion in 2020, according to Gartner. In anticipation of this growth, Big Data and analytics will see the biggest investment in the Middle East and North Africa in 2018 – with 82 percent of the digital leaders investing in the field.
In addition, 76 percent of MENA digital leaders rank the Internet of Things as an investment priority in 2017. The rest of the region lags. Only half (52 percent) of all organisations view the Internet of Things as an investment priority in 2017, inching up to 55 percent in 2018.
The survey interviewed more than 3,000 executives across 17 countries around the world, including in the Middle East with the UAE, Kingdom of Saudi Arabia, and Egypt.