Sony John, Programme Manag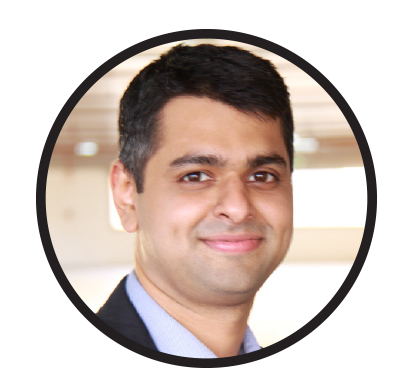 er for Telecoms and Media, IDC, discusses the diversification and transformation of the region's telco market.
Much like their counterparts elsewhere in the world, telecom operators here in the Middle East understand the need to diversify into adjacent markets as growth continues to slow in their more traditional business areas. As part of the initial wave of industry transformation, we saw telcos branch out into the realms of IT services, media, ecommerce, and a host of other digital services, but regardless of the segment, the pace and success of this diversification was somewhat underwhelming.
A number of factors hampered their efforts in this direction, chief among them being the lack of organisation-wide buy-in into these diversification initiatives, with many of the region's telcos opting for a more tentative try-and-see approach rather than the fully concerted strategic drive required to succeed in unchartered waters. Ultimately, the necessary strategies, retraining, buy-in, guidance, metrics, and follow-through were lacking in many cases, which only served to dilute the impact of these adjacent markets on topline revenues.
At the same time, telcos have been battling against rising cost pressures. Whether it is their drive to offer the fastest services first or the very real need to support rapidly growing data and video demands, telcos have been powering through in recent times with large-scale investments in next-generation networks. However, this increased capital expenditure to support higher data speeds has not resulted in a propionate increase in revenues for the telcos, forcing them to look for other ways of controlling their expenditure.
With such efforts delivering relatively limited success to date, it is no surprise that we are now beginning to see a new wave of transformation among the region's telcos, starting with renewed efforts to monetise customer information. Telcos are privy to vast amounts of customer data, and significant opportunities await those that leverage this information in an anonymised fashion to deliver innovative products and services. Bundling existing solutions such as bulk SMS along with integrated marketing solutions is another way in which telcos are looking to extend their existing services to become more attractive in the enterprise space.
Another aspect that certainly needs to change is the contribution of Middle East telecom operators as a channel for mobile devices. So far, their role in this area has been extremely limited, which is in stark contrast to the common global practice of telcos serving as key channels for the provision of mobile devices to both the consumer and enterprise segments. Focusing on actively becoming a channel for devices will enable the region's telcos to open up further lucrative new revenue opportunities such as managed mobility, prebuilt apps, and even payment services.
Telcos should also look to move beyond the provision of traditional mobile device management solutions, as these are rapidly becoming commoditised and incorporated into leading mobile operating systems. Instead, the focus should be on providing a more end-to-end enterprise mobility management solution, as well as on expanding existing M2M technologies to a larger 'Internet of Things' (IoT) market through the establishment of partnerships with other ecosystem players. The right services and strategies will need to be identified and correct partnerships formed, but dedicated IoT service plans, a strong vertical focus, and the provision of end-to-end managed services will all position telcos well to tap the growing IoT market.
This second wave of transformation should also see telcos looks to further exploit the numerous lucrative opportunities that lie in the region's media space. Most telcos currently focus on distribution and delivery (i.e., IPTV), but progressive telcos will look to backwardly integrate into this market by not only aggregating and acquiring content but also trying their hand at content creation. Multinational telcos or those that have a large subscriber base can also look to acquire premium content such as sports and reality shows in a bid to drive revenue returns on their fixed infrastructure costs.
Telcos can look to transform internally as well, especially in the way they operate. Emerging technologies such as software-defined networking and network function virtualisation are enabling telcos to cut down on their operating expenditure in the long run and make their investments more future proof. All of this will, of course, require the implementation of a strong strategic roadmap that is driven by top management. And in terms of skills, new capabilities around professional services, systems integration, and solution selling will also need to be delivered.
If this new wave of transformation is to succeed, the lessons learnt during the first wave must be heeded. The drive to transform has to come from the top, because only then will it secure the buy-in of as many employees as possible. The entire workforce should be engaged in the process, with effective systems and procedures put in place for gathering valuable feedback and using that feedback to steer things back on course when problems arise. True transformation undoubtedly has the ability to open up a whole new world of opportunity, but only for those telcos brave enough to take the entire organisation along for the ride.