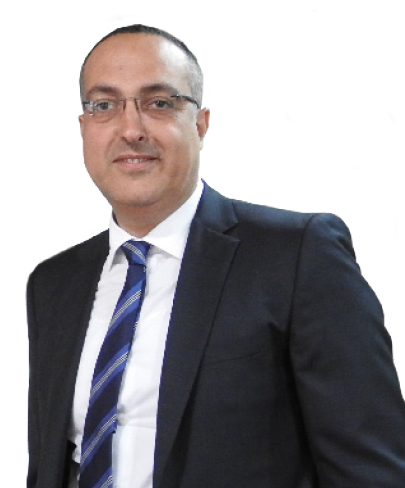 Mohamad Abou-Zaki, Chief Operating Officer, Emircom, elaborates on the company's expansion plans within the region.
Can you give a brief overview of Emircom?
Emircom was established 31 years ago in 1984. Since its inception, the company has formed strategic partnerships with distinguished organisations operating in the Information and Communication Technology sector. The company features a solid market portfolio from cultivating a strong alliance with select notable technology providers, such as Cisco, a leading multinational IT company. Emircom was instrumental in strengthening Cisco's position in the UAE and Saudi Arabia through its comprehensive services.
What is your business focus for 2015?
For 2015, we are directing our attention towards systems integration and providing turnkey solutions to address a wide range of our customer's needs, especially in areas such as data centre, cloud and Internet of Things (IoT).
Who are some of your main technology vendors?
Our leading technology vendors include several eminent companies such as Cisco, EMC, VMware, Palo Alto and Schneider.
What is Emircom's strengths and how does it differentiate in the market?
Emircom is supported by a dedicated team of trained and highly skilled professionals who work tirelessly under the supervision of a strong management towards realising the company's powerful vision. With such a strong foundation and solid internal operations, the company will continue to strengthen its position in the market and create new benchmarks for excellence. In line with the recent milestone achievements and a number of successful infrastructure projects augmenting its rapidly expanding portfolio, Emircom is carving a distinguished reputation for itself as a leading ICT partner.
Can you elaborate on your expansion plans? From which markets do you see the growth coming from?
We have established a strong base in the UAE and in Saudi Arabia as we have several offices across the two countries. With regards to our expansion plans, we are looking towards opening new offices throughout the GCC in order to boost our presence in the region.
Our focus is mainly towards cultivating the UAE and Saudi markets. We believe that future growth will be amplified by increasing our presence in both countries and introducing new and pioneering technologies to ensure our competitive advantage.
As a partner in the dynamic channel space, what are some of your challenges?
Up and coming companies emerging within the industry can create a considerable challenge as these new enterprises often undercut prices.
What are some of your plans for the second half of the year?
We will be launching our Public Data Centre by the second half of the year. This centre will offer a slew of services that will address specific client needs including staging, hosting and other cloud-based services.