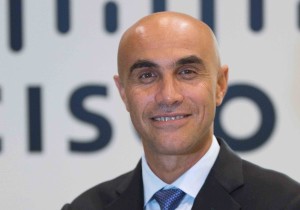 Cisco has released its 2015 Midyear Security Report, which analyses threat intelligence and cybersecurity trends.
The Threat Intelligence section gives an overview of the latest threat research from Cisco and discusses criminals' increasing use of macros involving Microsoft Office, new tactics from malware authors to evade detection and the risk of malware encounters for specific industry verticals amongst other topics.
The report's aalysis and observations section focusses on security industry consolidation and the emerging concept of integrated threat defence. Other topics in focus include the importance of building trust and security into products and the value of engaging security services organisations in a market where skilled security talent is scarce.
"Organisations in UAE cannot just accept that compromise is inevitable, even if it feels like it today," Rabih Dabboussi, General Manager, Cisco UAE, said. "The technology industry must up its game and provide reliable and resilient products and services, and provide vastly improved, yet meaningfully simplified, capabilities for detecting, preventing, and recovering from attacks. Trust is tightly linked to security, and transparency is key so industry-leading technology is only half the battle. The report findings underscore the need for businesses to deploy integrated solutions versus point products, work with trustworthy vendors, and enlist security services providers for guidance and assessment."
The report concludes that exploits of Adobe Flash vulnerabilities are increasing. They are regularly integrated into widely used exploit kits such as Angler – which continues to lead the exploit kit market in terms of overall sophistication and effectiveness – and Nuclear.