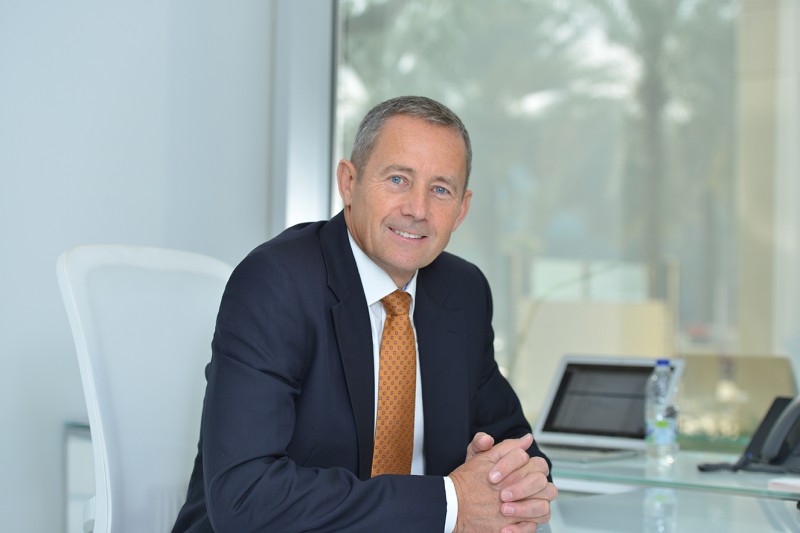 Gulf Software Distribution's recently appointed GM Gareth Hansford encourages partners to adopt collaborative strategies to prosper with innovative technologies.
Regional value-added distributor Gulf Software Distribution's (GSD) focus continues to be on developing its niche around IBM Software in the GCC in its third year of operations.
The firm's recently-appointed general manager Gareth Hansford's primary priorities include strengthening this focus while also looking at ways to take the company to its next level.
He says, "Preparing GSD to reach its next stage of growth takes precedence before any other task at hand. This is why we are investing in resources, people and marketing."
Hansford believes the challenges that exist are not different from any other market. Today everyone's emphasis is on delivering value. "We offer this through differentiation, expertise and having a niche area of focus," he says. "This is what helps us to deliver healthy margins for our channel partners."
Also, partners can enhance their margins by exploiting vendors' channel programmes, he says. "These programmes are quite generous if partners focus on the right areas."
Over the last few years, the industry has gradually moved to a more solutions-focused approach and this has been the strategy for GSD since its inception.
"That will continue to be one of our biggest focuses. Our partners understand the solutions story as they are in sync with customers' issues and always try to find answers to address them.
"However," Hansford says, "usually vendors' approach is centred around products."
He explains that by adding adjacent and collaborative technologies to partners' existing offerings, the company aims to translate vendors' product messages for partners.
"We go to partners and offer new technologies to strengthen their solutions' value proposition and help with their revenues."
During the first half of the year, the distributor will be focused on partners and drive co-marketing in a big way. Partners can also look forward to the firm's quarterly partner networking event on 6th March, 2018. This will be an opportunity to not only learn more about GSD but also a platform to network with peers.
Hansford says, "The next step for us is to continue growing our partner base and look at improving collaborations within our channel ecosystem for new technologies. Partners must look at working with peers to jointly go and win in the market. Our partner networking event will offer them an opportunity to build some of those collaborations."