At the fifth edition of CNME and TahawulTech.com's CIO 100 Awards and Forum, which took place at Habtoor Grand Hotel in Dubai, Western Digital's senior sales director for Middle East Khwaja Saifuddin shared insights on why maximising the value of data is the need of the hour.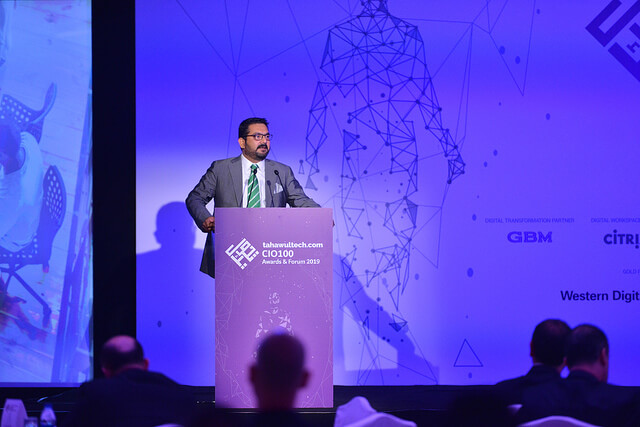 His presentation on 'Creating environments for data to thrive' delved into trends around big data and fast data. He also shed light on how industries have transformed by gleaning actionable insights from data.
The key takeaway from Saifuddin's address was that data is the centre point for everything we do.
He said, "It is the main element whether we are working on AI or IoT – anything we do revolves around data today. The most important thing to consider is to save your data on a device that you know is accessible, scalable, analysable and you are able to gain meaningful insights from that data."
The industry needs to go beyond data storage to provide complete data environments, he added.
"At the moment, we are not even using 10 percent of the data that is getting collected. Imagine the amount of monetising that can be done on collective data globally and how it can enhance predictivity and our future lives. At WD, we make environments for data to thrive."