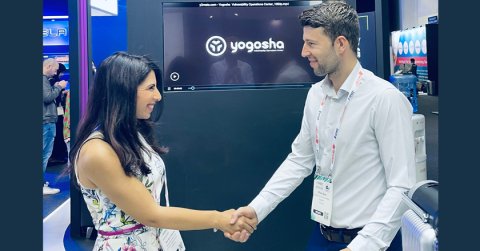 Crestan, a value-added distributor in the Middle East and North Africa (MENA) region, today announced a partnership with Yogosha for the distribution of the vendor's Vulnerability Operations Centre (VOC) platform in the MENA region.
Yogosha was founded in 2015 by entrepreneurs & long-time infosec enthusiasts who shared the same vision: build a safer world by bridging the gap between communities and people working towards a better security. That means organisations and ethical hackers, but also CISOs, developers, security teams.
Yogosha has designed a VOC – a Vulnerability Operations Centre.
A hub to detect, manage and fix vulnerabilities.
A platform to bring together all communities – CISOs, ethical hackers, dev and sec teams…
A battleground to run multiple security operations – VDP, penetration testing and bug bounty.
A command centre to oversee all vulnerability management strategies.
Sandra Salame, General Manager at Crestan International, commented "By combining Crestan's expertise and resources with Yogosha's state-of-the-art technology and security experts, we are confident that we can help our clients stay ahead of the curve when it comes to cybersecurity threats. Together with Yogosha, Crestan is committed to educating the market and securing organisations, by finding vulnerabilities before they are exploited by malicious actors. We are thrilled to be part of this mission and look forward to a fruitful partnership with Yogosha".
Oliver Quix, Regional director at Yogosha, added "Today, Yogosha is growing very quickly throughout the Middle East Region. Crestan's expertise will allow us to stabilise this growth and have an even further reach throughout the Gulf. With Crestan's resources and commitment and Yogosha's talented researcher community and innovative Vulnerability Operations Centre, the goal is simple: find vulnerabilities before the wrong hackers do, educate the market and secure local institutions. Yogosha is sure that this is the right time and place to step up the offensive security game, but together with Crestan, we go from 'sure' to 'confident'!"