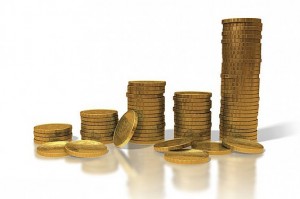 CRM (customer relationship management) software will be the top priority for additional spending on enterprise applications around the world this year and next, according to newly released data from analyst firm Gartner.
The category edged out ERP (enterprise resource planning), which took up the second-highest spot, with office suites coming in third, according to Gartner.
Organisations are most interested in increasing spending on CRM software now because they are "focused on customer retention/satisfaction and attracting new customers," Gartner said. "Mobile and social technology requirements are also driving CRM spending, with mobile devices forcing change even faster than social networks."
Salesforce.com, the industry's largest independent CRM vendor, recently began retooling its marketing approach around the theme of "customer companies," pushing new technologies meant to help its clients develop a more meaningful ongoing relationship with their customers, rather than merely track ongoing sales leads and run marketing campaigns.
Meanwhile, ERP took the top spot for planned IT spending in Eastern Europe and the Asia-Pacific region, driven by an increase in new users as well as the fact that ERP is closely associated with manufacturing, a key part of those areas' economies, Gartner said.
Users in areas with more mature IT environments, including Europe and the U.S., reported they expect either flat or lower IT budgets in 2014, while emerging markets are anticipating significant rises, according to Gartner.
Some 60 percent of North American respondents said they would increase spending on public cloud services and SaaS (software as a service) over the next couple of years, while other regions expressed more preference for single-tenant hosting.
Gartner surveyed 1,523 people in 13 countries, including Australia, Brazil, China, Colombia, Germany, India, Indonesia, Mexico, Russia, Singapore, South Korea, the UK and the U.S. Organisations had at least 500 employees and covered a wide variety of industries, excluding government entities.