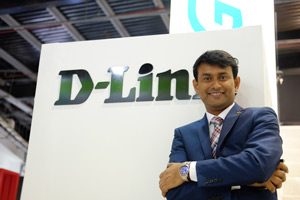 D-Link Corporation has signed a strategic business alliance with Taiwan-based Z-Com, a maker of high power carrier grade wireless products.
According to the vendor, the partnership will strengthen the two firms' solutions in the Internet service provider (ISP) and telecoms space.
Sakkeer Hussain, director, Sales and Marketing, D-Link Middle East and Africa (MEA), said as the development of high-speed Internet, smart mobile devices and cloud application continues in the region, Z-Com, with its own core technology complements D-Link's ISP and carrier grade products.
He added that the partnership will enable the two companies to combine their strengths and bring to market complete system integration services and a wide range of wireless communications products to meet the needs of businesses for Internet access in MEA.
"D-Link views the ISP and telecommunications segment as a very important business," he said. "That's why we have a dedicated team and warehousing facility in Dubai that stocks products for the ISP segment. We also have technical support people to support our partners with this business."
According to Hussain, a key issue for success in the carrier business is customisation and stock availability.
"This deal with Z-Com enables us to bring the best of both worlds and supply the market with high power carrier grade wireless solutions that the market wants," he said.
Hussain added that the carrier and ISP business is a bit complex compared to the company's traditional consumer and SMB businesses because a lot of customisations are required from the different ISPs D-Link works with across the region.
"Not all our customers we work with in this space require the same product or have the same environment," he said. "That's why there is a lot of customisations and working together with Z-Com, we will be able to provide solutions that meet the expectations our partners and their end user customers in this space."
Z-Com said through the strategic alliance with D-Link, it expects to make wireless broadband network faster and more widely available to channel partners and their customers in the Middle East Africa.