Dubai Airport Free Zone Authority (DAFZA), in cooperation with Dubai Future Foundation (DFF), has launched two initiatives aiming to place Dubai 10 years ahead of other leading cities, according to state news agency WAM.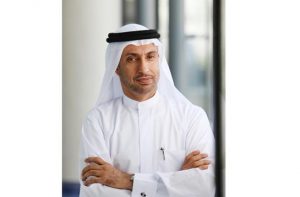 In line with the Dubai 10X initiative, DAFZA announced 'Dubai Blink', a B2B smart commerce platform, and the second is the 'Free Zone Exchange – FZExchange', a stock exchange dedicated to trading shares of free zone businesses.
Dr. Mohammed Al Zarooni, Director General of the Dubai Airport Free Zone Authority, said 'Dubai Blink' and 'FZExchange', will contribute to opening new fields of investment, redefine the concept of investment development in the free zones and provide an innovative model for free zone trade in the digital space, which will provide vital opportunities for companies to grow and prosper locally, regionally and globally.
'FZExchange' will also enable foreign investors to tap capital in the region, without the need to return to their country of origin. 'Dubai Blink' will encourage more regional and international companies to establish their headquarters in Dubai's free zones and accelerate their trade and investment flows through digital trading.
"The global B2B business market is estimated at $7.7 trillion, which is larger than the B2C market, while the growth rate of digital commerce in 2020 is expected to reach 40 per cent in the Middle East and North Africa region," said Al Zarooni.
He added that the 'FZExchange' project aims to help investors in the free zones gain easier access to the financial and capital markets by creating a simplified regulatory environment that facilitates lower costs and speedier procedures, while 'Dubai Blink' will be one of the world's first blockchain and AI enabled digital free zone platform which enables companies from around the world to connect with each other for trading purposes.
DAFZA is exploring strategic relationships with IBM and a number of government and international organizations to ensure the success of the 'Dubai Blink' project.
The 'Dubai Blink' project will be implemented in four phases. In the first phase that will start in Q4 2018, when DAFZA companies will be able to sign in. Later, companies registered in various free zones in Dubai will be able to avail of the project's services, followed by companies in other UAE free zones. 'Dubai Blink' will eventually be available to companies registered in free zones worldwide, though that timeframe has yet to be confirmed.