At GITEX, UAE-based security firm DarkMatter is talking about building cyber resilience and trust as organisations in the Middle East embark on their digital transformation journey.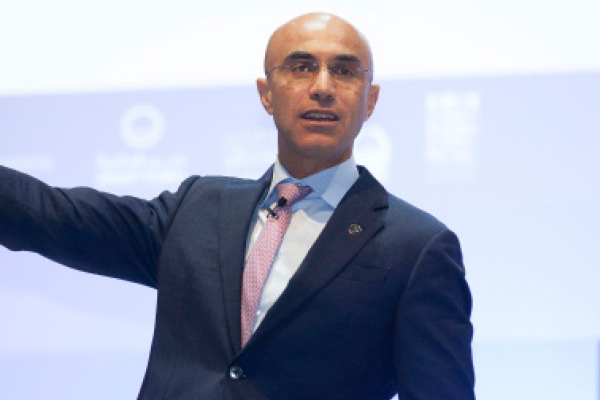 "The pace of digitisation is rapid and exponential. Securing the digital world in the past was limited to a set of devices and activities. Now, as a result of the proliferations of devices and applications, the attack surface has become much larger and what we are calling for is establishing trust to digitise businesses and countries in a resilient and secure fashion," says Rabih Dabboussi, senior VP of sales, marketing and business development at DarkMatter.
At the show, DarkMatter is discussing practical steps for governments and businesses to offset the risks associated with digital transformation. "We are talking about something we call tech tension. Government leaders are setting the vision to digitise nations and businesses are harnessing the power of digital technologies to gain a competitive edge. However, there is a concern that if you digitise your business, you are also exposing yourself to a set of risks that could diminish the value you are looking for. Our survey revealed that 80 percent of respondents agree tech is bringing value of them, but at the same time, 78 percent of participants were worried about the potential risks associated with digitalisation," says Dabboussi.
He adds that the focus of DarkMatter at GITEX is to showcase services, frameworks and product that can address this problem. "We are telling our clients that there is still way, after all, to digitise in a highly secure and resilient way. It's not going to be 100 percent secure, but you can build resiliency to cope with the attacks and threats, and emerge out of that much stronger."