In line with its '10 Times More' theme at GITEX Technology Week 2017, du has introduced a M-Health platform, CarePassport, which empowers patients to have control over their medical records by allowing them to aggregate, store, share, and manage all their medical data, including radiology images, lab results, dental, vitals, medications, and more. du hosted a roundtable with key stakeholders to discuss the challenges and opportunities in adopting new technologies such as CarePassport into legacy healthcare systems.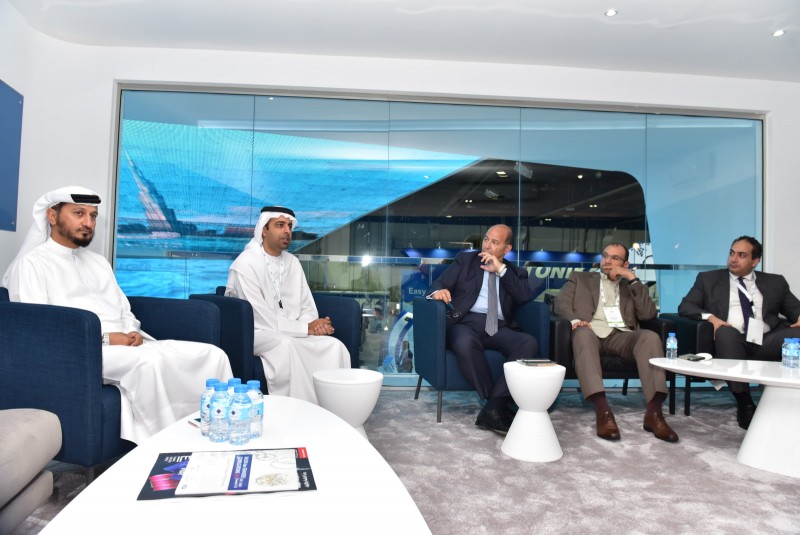 Speaking about this new technology, Saleem Al Blooshi, Executive Vice President, Network Development and Operations, said: "As a telecommunications and digital service provider, we have the capabilities to ensure the infrastructure across three layers that addresses the key concerns of cyber security, confidentiality and trust, to provide a comprehensive solution that will empower healthcare providers with the confidence that their patients' data is never compromised."
"We are seeing the impact of information and communications technology across the medical sector, and in today's world of automated services, we look forward to empowering individuals with more control over their healthcare. Joining forces with CarePassport enables us to do just that, while taking another step forward into the smart future today," Dr. Mansoor Anwar, Senior Director, Employee Wellness and Happiness.
CarePassport integrates with facilities' scheduling, clinical results, and medical imaging to help healthcare providers better engage their patients and improve patient satisfaction. It empowers patients to take an active role in their own healthcare through a comprehensive and intuitive mobile application that incorporates the same secure and convenient technology used in travel and banking apps. With a complete view of their medical data available across multiple providers, CarePassport enables users to engage more proactively and meaningfully with their healthcare providers.