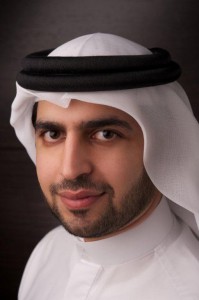 Investments in data centres are growing as regional enterprises increase their capabilities in running large consolidated operations from one location, according to Ammar Al Malik, director of operations at Dubai Outsource Zone (DOZ).
"Customers across various verticals understand the tangible value of investing in technologies and infrastructure. Many of them are aggressively looking at new solutions but are at the same time keen to ensure that their data sits within their premises at a secure location and environment," Al Malik said.
"At Dubai Outsource Zone, we have noticed this trend as enterprises invest in expanding existing data centre capacity and building new infrastructure. Businesses from different verticals present at the cluster have demonstrated a need for innovative data solutions. Towards this end, we continuously make investments to support their requirement," he added.
Recent studies by Datacenter Dynamics also forecasts that the Middle East will increase investment in data centre facilities by 46 per cent in 2012 to AED 7.78 billion. The industry body additionally conducted a survey in 2011 with a sample size of over 5,400 data centre executives around the world.
The study revealed that the Middle East's total spending on infrastructure, which includes the upgrading of servers, will increase by 18.6 per cent next year to US$630 million. New data centres in the region are expected to increase by six per cent to 6,400 in 2012.
Al Malik's comments come ahead of Dubai Outsource Zone's participation at Datacentre Technologies Academy 2012 that will be held tomorrow at Mina A'Salam in Dubai. The event is organised in association with industry body Storage Networking Industry Association (SNIA) Europe.
The Datacenter Technologies Academy will feature a day of presentations that examine topical subjects such as data archiving, backup and recovery, through desktop, server and storage virtualisation. It will also focus on converged data centre networking in addition to public and private cloud services.