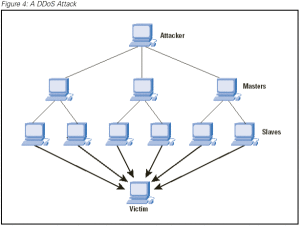 Two "sinister playground bullies" have been jailed for a brazen attempt to extort a 50 percent share of a Manchester-based online casino using the threat of DDoS attacks capable of taking the business offline.
Polish nationals Piotr Smirnow, 31, and Patryk Surmacki, 35, met the owner of the £30 million ($50 million) turnover business at Heathrow Terminal 5 in July 2013 to demand a 50 percent share of the firm. If the owner failed to agree to these terms, the men threatened to use the services of a computer hacker to launch DDoS attacks on the casino's servers.
After being refused, the pair hit the firm's servers with a demonstration DDoS on 2 August that took it offline for an entire day at a cost of £15,000 in lost business.
With the threats intensifying against both the Manchester casino and the US-based software firm responsible for the underlying platform, the victims contacted the police, who arrested Smirnow and Surmacki on 7 August during a meeting a Heathrow hotel set up in order to enable a sting operation.
During the meeting, police covertly recorded video in which the men admitting being behind the DDoS attack and threatened to do "crazy things" if the owner did not agree to their terms.
"They behaved like a couple of sinister playground bullies who thought they could use the threat of financial annihilation to extort compliance from these companies," said detective inspector Chris Mossop, of the Manchester Police Serious Crime Division.
"They used their intimate, expert knowledge of on-line business to attempt to bully the victims into submission. But make no mistake, they may have been using the latest technology, but this was simply good old-fashioned blackmail."
DDoS extortion cases were becoming more common, he said.
Both men pleaded guilty at an earlier hearing and were jailed for five years and four months at Manchester Crown Court.
A parallel problem highlighted by a recent survey is that few firms have any response plan for DDoS attacks let alone those that involve the extortion that often now accompanies it. UK police are keen to emphasise that they now have the resources to investigate this type of crime and victims should not be tempted to pay up in the hope that the blackmailers will leave them alone.