Dubai, UAE, 24 May, 2022: Illicit DeFi transactions have risen steadily over the last three years, in terms of both raw value and also as a share of all transaction value. This is according to the latest research from Chainalysis, the blockchain data platform, which found that as of the 1st of May, DeFi protocols have accounted for 97% of the US$1.68 billion worth of cryptocurrency stolen in 2022. So far in 2022, DeFi protocols have also been the biggest recipient of illicit funds, taking in 69% of all funds sent from addresses associated with criminal activity, compared to 19% in 2021.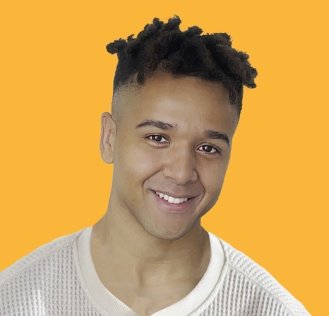 Encouragingly, the report highlighted that illicit activity has become a less prominent part of the overall cryptocurrency ecosystem over the last three years, accounting for just 0.15% of all transaction volumes in 2021, down from 3.37% in 2019 when it was at its highest. "The volume of illicit cryptocurrency transactions as a share of the overall market is at an all-time low. This bodes well for the adoption and utilisation of these digital assets by a broader segment of consumers and businesses", said Ethan McMahon, Economist at Chainalysis.
"However, as the cryptocurrency ecosystem matures, cybercriminals are setting their sights on the emerging trends of DeFi (decentralised finance) and NFTs. As with the early days of cryptocurrencies, hackers have been quick to execute their illicit schemes using the newest technologies. For consumer confidence to grow, it is imperative for industry stakeholders to step up and stamp out this abuse of these technologies. With the right tools, government agencies and cryptocurrency businesses can detect, prevent, and investigate illicit activity", McMahon added.
In addition to helping grow consumer confidence, this need for safety and compliance is underscored by the report's finding that most of the cryptocurrency stolen from DeFi protocols has gone to hacking groups associated with the North Korean government. Already in 2022, North Korean hackers have had their biggest year yet for cryptocurrency theft at over US$840 million, based entirely on hacks of DeFi protocols.
"Attacks on DeFi protocols by North Korean-linked hackers demonstrate the need for these protocols to shore up their systems, not just to protect consumers, but also for national security. Thanks to the transparency of the blockchain, government agencies can identify and target the services they use for money laundering — such as OFAC's first-ever sanctioning of a mixer a couple of weeks ago — and make it more difficult for DPRK and others to cash out their ill-gotten gains. But with hacking at an all-time high, investment in preventative measures should be a priority".
Further details into the DeFi related activities and trends through 2022 is available in the comprehensive report summary available here.