IT thought-leaders from the UAE government sector were celebrated at the 3rd edition of the GovTech Innovation Awards, which were held at the palatial Taj Exotica Resort & Spa, The Palm last night.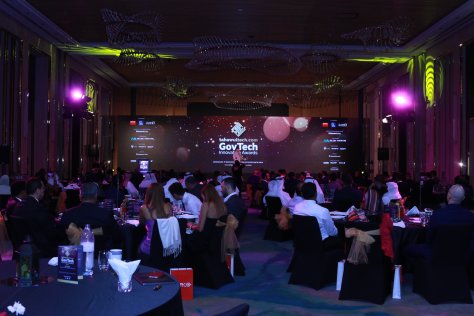 The strategies, programs and initiatives that are being formulated and pursued by the UAE government have helped make the country one of the smartest and most technologically advanced nations on the planet.
Last night, the government entities that have leveraged technology to completely transform the services they provide were honoured at the awards ceremony, which was hosted by CPI Media Group.
Kausar Syed, Group Publishing Director at CPI Media Group, said it's important that the key IT stakeholders within the government sector are recognised for their outstanding achievements.
"The ambition demonstrated by the UAE government to continue to transform the country in a bid to make it a better place to live for all its residents and citizens is truly inspiring. Our objective with these awards is to pay tribute and homage to the IT leaders within the government, who are utilising disruptive technologies to completely transform the services that we consume daily. The vision and foresight of these government entities and the individuals that work within them is remarkable, and it's important that their groundbreaking achievements are highlighted", said Syed.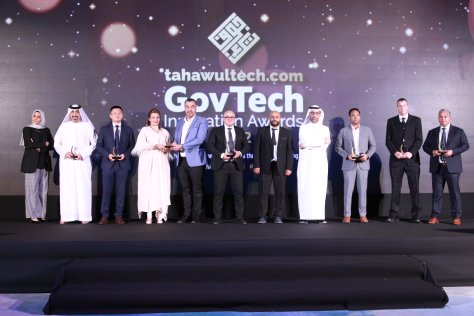 The full list of winners from the GovTech Innovation Awards 2022 are outlined below:
Emirates Health Services – AI Implementation of the Year 
DEWA – Customer Happiness Entity of the Year 
Dubai Economy and Tourism Department – Innovative Initiative of the Year 
Dubai Health Authority – Citizen Empowerment Initiative of the Year
Digital Transformation Project of the Year – Ministry of Cabinet Affairs
Dubai Air Navigation Services – Cybersecurity Solution of the Year
Dubai Airport Free Zone Authority – Best Blockchain Implementation of the Year
Dubai Municipality – Public and Private Partnership of the Year
Higher Colleges of Technology – Mobile App of the Year
RTA (Roads and Transportation Authority) – Government Pioneer of the Year
Telecommunications and Digital Government Regulatory Authority (TDRA) – Best Customer Experience in the UAE Government Sector
du ICT – Best Digital Solutions Provider of the Year
Dubai Department of Finance (DOF) – Best Digital Wallet Payment Solution in Public Sector Award
ANKABUT – Abu Dhabi IT Department of the Year
Dubai Petroleum – Dubai Department of the Year
The Executive Council – IoT Implementation of the Year
Fouzia Al Tayer, Ministry of Cabinet Affairs – Women in Government of the Year 
Nitin Shingari, Daman Health – CISO of the Year
RAKEZ – Ras Al Khaimah IT Department of the Year
Hikvision – AI Security Innovation Vendor of the Year
Commvault – Cybersecurity and Public and Private Partnership of the Year
Intelligent Security Systems – Security Product of the Year
BARCO – Collaboration Vendor of the Year