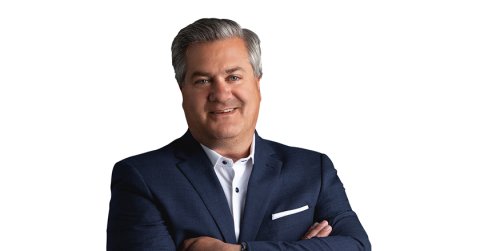 Delinea, a leading provider of Privileged Access Management (PAM) solutions for seamless security, today announced that David Castignola has joined the company as Chief Revenue Officer (CRO), leading the global sales organisation at the PAM leader.
Castignola brings more than 25 years of leadership experience in cybersecurity, including 20 years at RSA culminating as the leader of the global sales team. While at RSA, he notably created and led the customer response program during the RSA SecurID breach. Following his time at RSA, he was the first CRO at Optiv and guided the acquisition of Cylance, then becoming Chief Operating Officer at BlackberryCylance. Most recently he doubled revenues over the past two years at crowd-sourced security provider Bugcrowd.
"I'm thrilled to join Delinea during this exciting, pivotal period of growth at the company", said Castignola. "Delinea's comprehensive, industry-recognised PAM portfolio is backed by a vision for this expanding market that our world class go-to-market organisation is poised to deliver, and change how companies of all sizes and across all industries view privileged access. This creates a fantastic opportunity for our channel and alliance partners to become indispensable, trusted cybersecurity allies with their customers".
Delinea's vision for Extended Privileged Access Management (XPM) empowers intelligent automation for risk-based, adaptive privilege across the entire attack surface, ensuring scalability by treating identity as the common thread for authentication. Delinea was the first PAM vendor to develop solutions in the cloud and deliver PAM-as-a-Service, and has deep experience leveraging enterprise Identity and Access Management (Active Directory and Identity-as-a-Service) to control access and privileges for infrastructure, databases, and legacy applications. Over the past six months, Delinea has been recognised as a PAM Leader in both the Gartner Magic Quadrant and the KuppingerCole Leadership Compass reports.
"I'm proud to bring Dave onboard to lead Delinea's global sales strategy as we focus on meeting the needs of our customers on their evolving PAM journeys", said Rick Hanson, President at Delinea. "Dave has proven how to build best-in-class go-to-market organisations that successfully address high-growth market opportunities, such as what we're seeing with the increased demand for privileged access management solutions that reduce risk, complexity, and costs".