Israr Ashfaque, Vice President – Smart Business Solutions, Raqmiyat LLC tells Anita Joseph in an exclusive interview, how sustainability and a customer-first approach have helped the company grow and capitalise on market opportunities.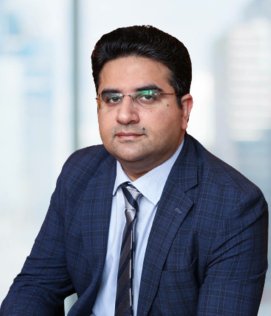 How has Raqmiyat been helping enterprises drive digital transformation in the region?
The post-Covid boost in the economy has kept customers busy with new initiatives and expansions, Raqmiyat's consulting teams have been working hand in hand with CDO's / CXO's to identify use cases and apply the right technology to overcome business and technology challenges. With the disruptive technology trends and numerous options available, it has really become a challenge for C-levels to select the right technology. With our consultative approach we help our customers in selecting the right but not the best technology, it is of utmost importance to select the right product based on the needs not the features.
Can you tell us more about Raqmiyat's Smart Business Solutions?
Smart Business Solutions is all about helping its customers across the board with various technology needs to overcome business and IT challenges, we cover an array of technologies involving Business Automation, Digital Transformation, Security, and Data Analytics. We have partnered with best-of-breed technology providers across domains, like Cloud ERPs, LCNC (Low Code No Code), IT Orchestration, Zero Trust, Performance Monitoring, Quality Assurance, Data & Advanced Analytics.
What are some of the new trends in digital transformation? How are you capitalising on opportunities which have come up with this changing market?
Digital Transformation is continuously evolving, and so are businesses, we believe the market share for DT will continue to grow like this. We are seeing more traction in Low Code No Code, with customers moving from native development to platforms to save maintenance costs and improve Time to Market. Omnichannel Apps and CX Phygital will contribute to the growth of DT players.
Cloud Adoption continues to be a key trend and customers are evaluating whether are they cloud ready, technologies involved in cloud monitoring will continue to see growth. Regulatory agencies will play a big role in the area of Advanced Analytics, AML & Fraud Detection. Organisations will continue to invest in decision support systems, equipping them with the right information at the right time.
What are your main growth drivers?
Putting the customer first has always been our philosophy to do business, we need to continuously align our offerings with customer needs, remain integrated within partner ecosystem, and foresight technology within the growing markets.
What are some of Raqmiyat's plans and initiatives for this year?
With the growth which we have seen in the last couple of years, our strategy is sustainability. We need to sustain what we have achieved by maintaining resilience in our business model. We will continue to invest in our people and their development to cater to rapidly changing needs of doing business.