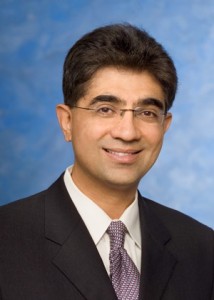 Dell this week is throwing its hat into the virtual networking ring with an architecture that initially is long on vision but short on specifics.
Virtual Networking Architecture, according to Dell, is a framework for virtualising, automating and orchestrating network services in data centre, campus and branch environments. VNA is an end-to-end 10G Ethernet blueprint, including 10G top-of-rack and 10G/40G Ethernet distributed core fabrics.
Based on the various virtualisation and automation schemes laid out by Force10 Networks over the past three years — Dell acquired Force10 six months ago — VNA is designed to also encompass servers and storage in the virtual network. It's intended to be an end-to-end software-defined network for specific use cases, like multi-tenant data centers, with support for virtual machine mobility, data centre orchestration and management, according to Dell.
Yet Dell this week declined to detail the technologies that make up VNA. Many are jumping on the OpenFlow bandwagon for SDNs and network virtualisation, but Dell didn't even go that far.
"We're not announcing any of what makes it up," said Arpit Joshipura, CMO for Dell Networking. "This is a framework, not an SDN announcement. We've done public demos [of OpenFlow on switches] and disclosed directional support for SDNs. This is a first step."
VNA stresses scalable switch fabrics across data centres and campuses, from small, low-power form factors to large, chassis-based core switches. It also proposes virtualised services, such as those supported in the Dell or Force10 FTOS operating system and Open Automation framework, for ease of deployment and provisioning.
VNA also relies on tight integration between Dell's switches, servers and storage systems; and support for mobile clients across data centres, campuses and remote sites, such as WLAN access points, tablet computers and smartphones.
Joshipura said Dell will announce specific components of VNA throughout the year. VNA is expected to compete with fabric and SDN architectures from Cisco, Juniper, HP, Brocade, Arista, Avaya, Alcatel-Lucent, Extreme, Enterasys, and just about any other player in Ethernet switching, network virtualisation and SDNs.